Brazil's Entrepreneur Confidence remains at the lowest levels since 2009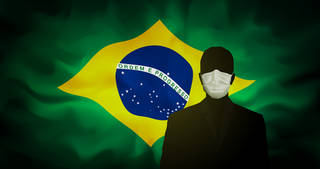 Brazil's Entrepreneur Confidence Indicator stood at 34.7 points in May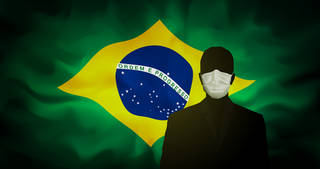 Brazil's Entrepreneur Confidence Indicator stood at 34.7 points in May, data from the National Confederation of Industry (CNI) shows. The figure is almost the same as the one observed in April - 34.5 points, the lowest on record. The confidence is reflected on a scale of 0 to 100, where 50 is the neutral value.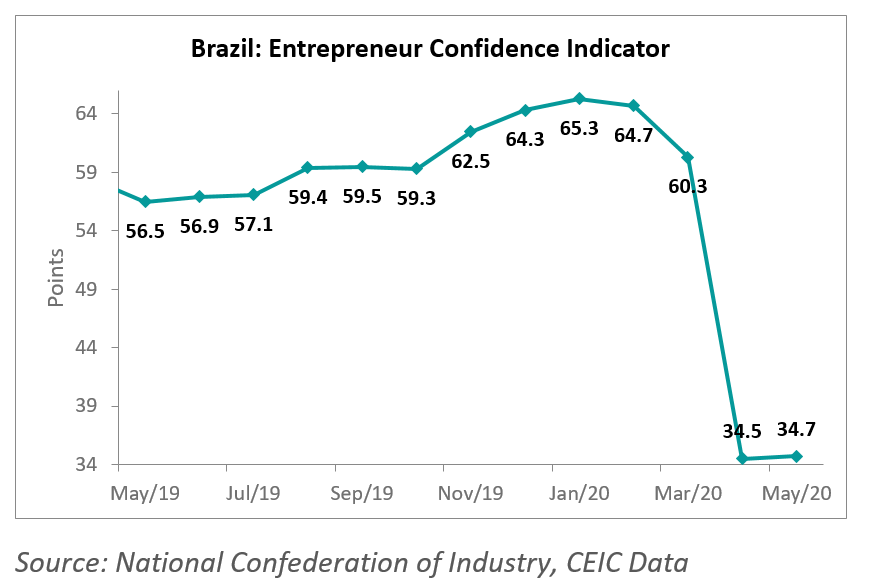 According to the CNI, May's figure resulted from the negative estimations of the current situation. However, better prospects for the next six months contributed to the modest increase of the composite indicator from April to May.
 
Learn more about the CEIC Brazil Premium Database for comprehensive data and analysis on Brazil's economy.
Country