Brazil's composite PMI slips to 53.5 in December
The services PMI inched up to 51.1 from 50.9 in November
Brazil's composite Purchasing Managers Index (PMI) decreased slightly to 53.5 in December 2020, from 53.8 in November, reflecting a mixed performance of the two key-sectors: services and manufacturing. The services PMI inched up to 51.1 from 50.9 in November, as companies are more optimistic taking into account the immunization campaigns.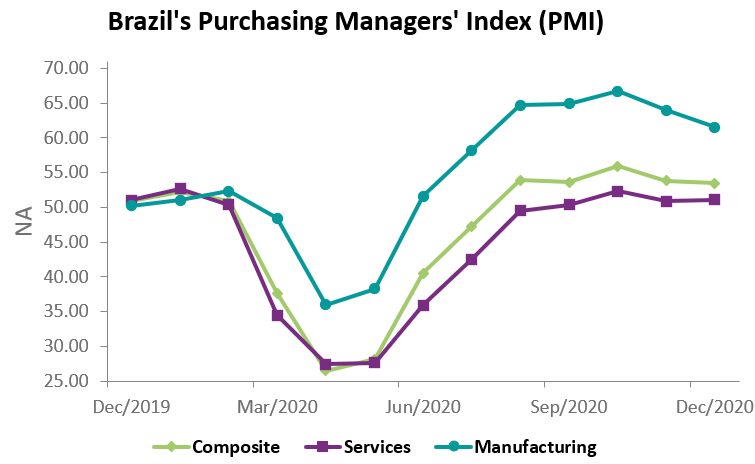 The manufacturing PMI, on the other hand, fell to 61.5 in December, from 64 in November, driven by raw materials shortage due to the supply chains disruption between March and June 2020. Both indexes are above the threshold of 50, which means that business activities in Brazil are recovering broadly.
Further data and analysis on Brazil's economy could be found on the CEIC Brazil Economy in a Snapshot – Q3 2020 report.
Country