Brazil's composite PMI decreases slightly to 53.6 in September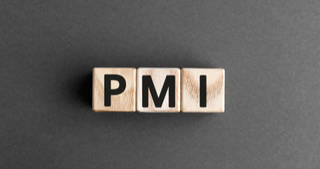 In September, the services PMI went back to expansion territory, recording 50.4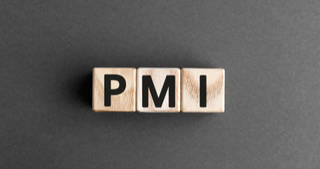 The composite Purchasing Managers' Index (PMI) saw a slight decrease to 53.6 in September, after reaching a three-year high at 53.9 in August. Nevertheless, the index stays above the threshold of 50, which signals an improvement in economic conditions compared to the previous month.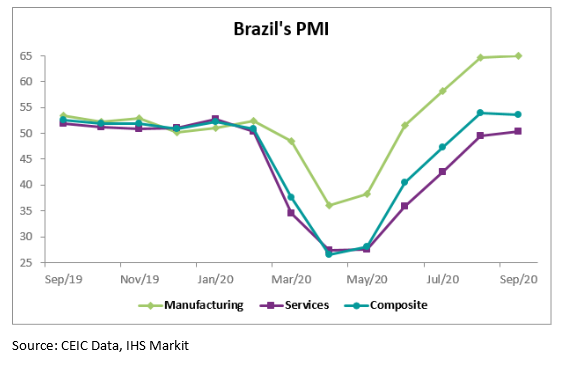 In September, the services PMI went back to expansion territory, recording 50.4, after staying below the neutral value of 50 for six months. The manufacturing PMI reached a new record high of 64.9 in September, compared to 64.7 in August, as demand continues to improve on the domestic and the foreign markets.
Further data and analysis on Brazil's economy could be found on the CEIC Brazil Economy in a Snapshot – Q3 2020 report. 
Country