Brazil's Central Bank slashes the policy rate to 2.25%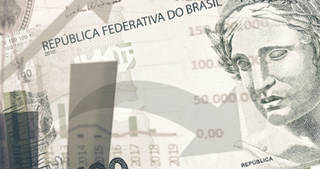 The Central Bank of Brazil announced a yet another cut of the policy rate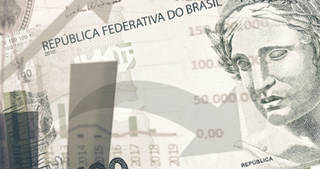 On June 17, the Central Bank of Brazil announced yet another cut of the policy rate (the Selic rate) by 0.75pp to 2.25%. This is the eight cut during the last eleven months and the second in a row that big, as the Central Bank is taking steps to cushion the negative economic effects of the COVID-19 pandemic in Brazil.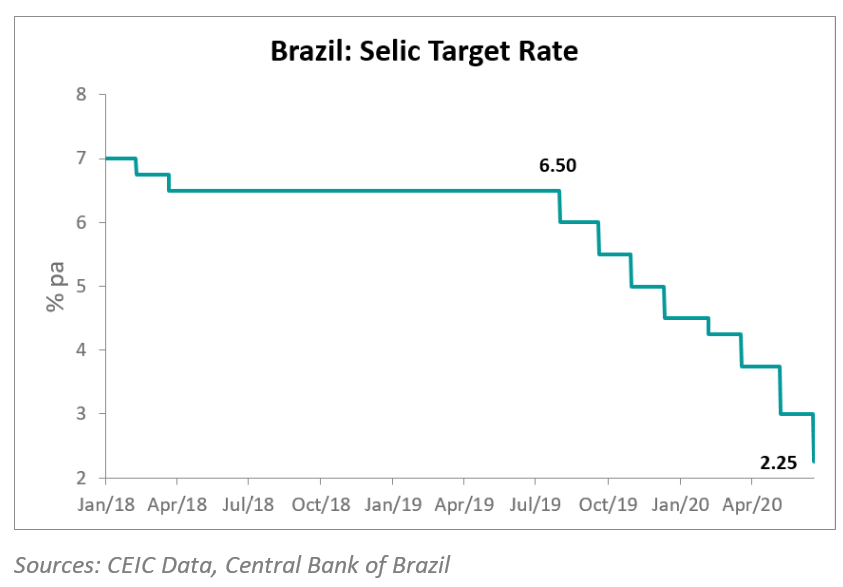 The rate cut was largely expected. In the statement after the previous meeting, on May 6, the committee declared that it considers an additional cut, also up to 0.75pp, to tackle the economic consequences of the pandemic. Moreover, inflation in Brazil slowed down to 1.88% y/y in May from 2.4% in April, well below the target of 4% y/y in 2020. In the statement after the current meeting, the committee was less clear about its next decision, conditioning it to future information about the development of the pandemic and about the fiscal situation.
 
Further data and analysis on Brazil's economy could be found on the CEIC Brazil Economy in a Snapshot – Q2 2020 report.
Country