Brazil's central bank raises the Selic rate to 6.25%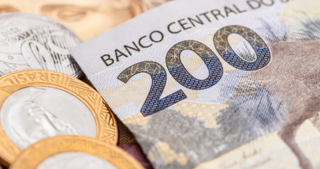 This is the fifth hike in a row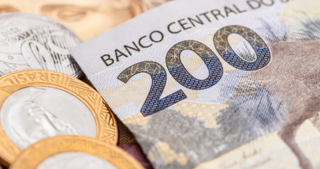 The Brazilian Central bank rose the benchmark interest rate – the Selic – by 1pp to 6.25% at its meeting on September 22. This is the fifth hike in a row.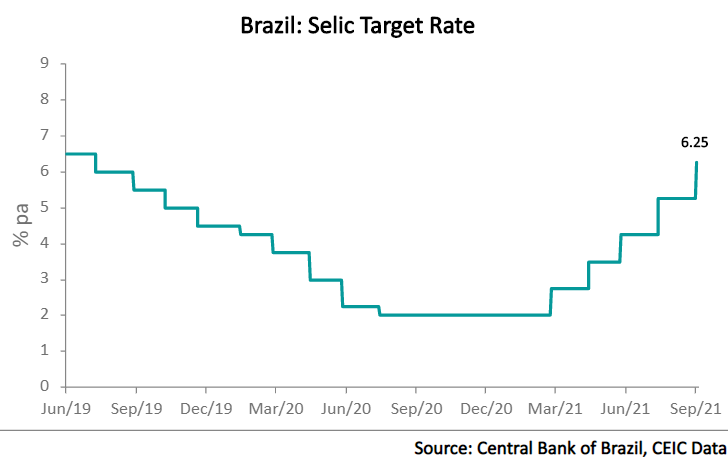 The decision reflected the growing inflation in the country, as the official CPI increased by 9.7% y/y in August, well above the upper limit of the target range for 2021, set at 2.25%-5.25%. In a statement, the Monetary Policy Committee (COPOM) said it expects to raise the Selic rate by another 1pp at the next meeting on October 27.
Further data and analysis on Brazil's economy are available on the CEIC Brazil Economy in a Snapshot – Q2 2021 report.
Country