Brazil's bank lending increases in August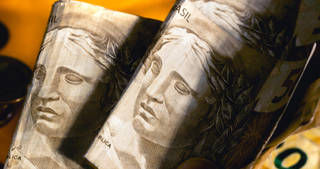 Loans to non-financial companies increased by 16.7% y/y to BRL 1,646bn in August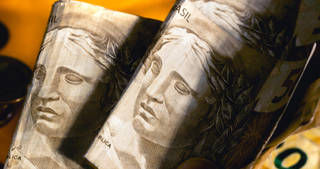 The outstanding amount of loans in Brazil grew by 12.1% y/y in August, reaching BRL 3,736bn, equivalent to 52% of the country's GDP, reflecting the central bank's measures to increase liquidity in the financial system. 
Loans to non-financial companies increased by 16.7% y/y to BRL 1,646bn in August, supported by working capital loans and export financing. Loans to households rose by 8.8% y/y to BRL 2,090bn, influenced by a surge in consumer loans and vehicle purchase financing.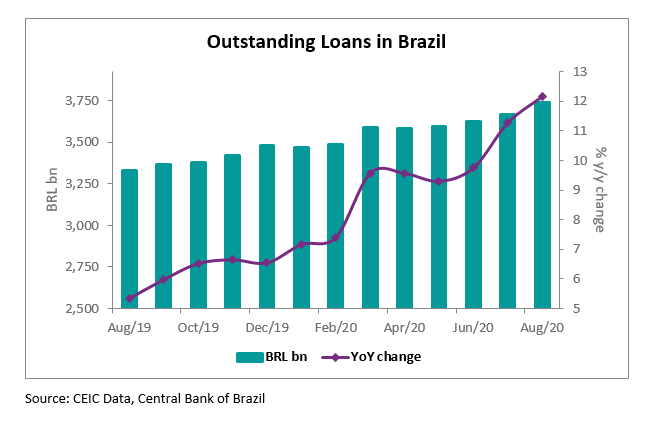 In addition, the renegotiated loans by households grew by 53.8% y/y in August, to BRL 57.8bn. As a consequence, the default rate for households dropped for the third month in a row in August, reaching the lowest level in 20 months. 
Further data and analysis on Brazil's economy could be found on the CEIC Brazil Economy in a Snapshot – Q3 2020 report.
Country