Brazil: Retail Trade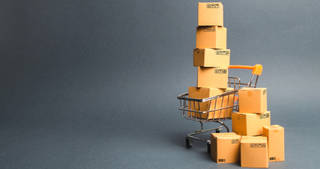 The volume of Brazil's retail trade, seasonally adjusted, posted a robust 4.06% y/y growth in December 2019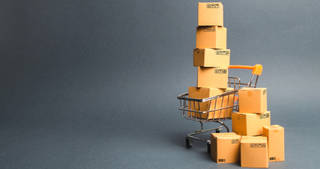 The volume of Brazil's retail trade, seasonally adjusted, posted a robust 4.06% y/y growth in December 2019, significantly accelerating from 1.8% y/y in the previous month.
The December figure was the the same as in October and the highest in 2019. The key drivers behind the retail trade performance were furniture & appliances (18.28% y/y), personal goods (12.37% y/y) and textile & footwear (1.98% y/y).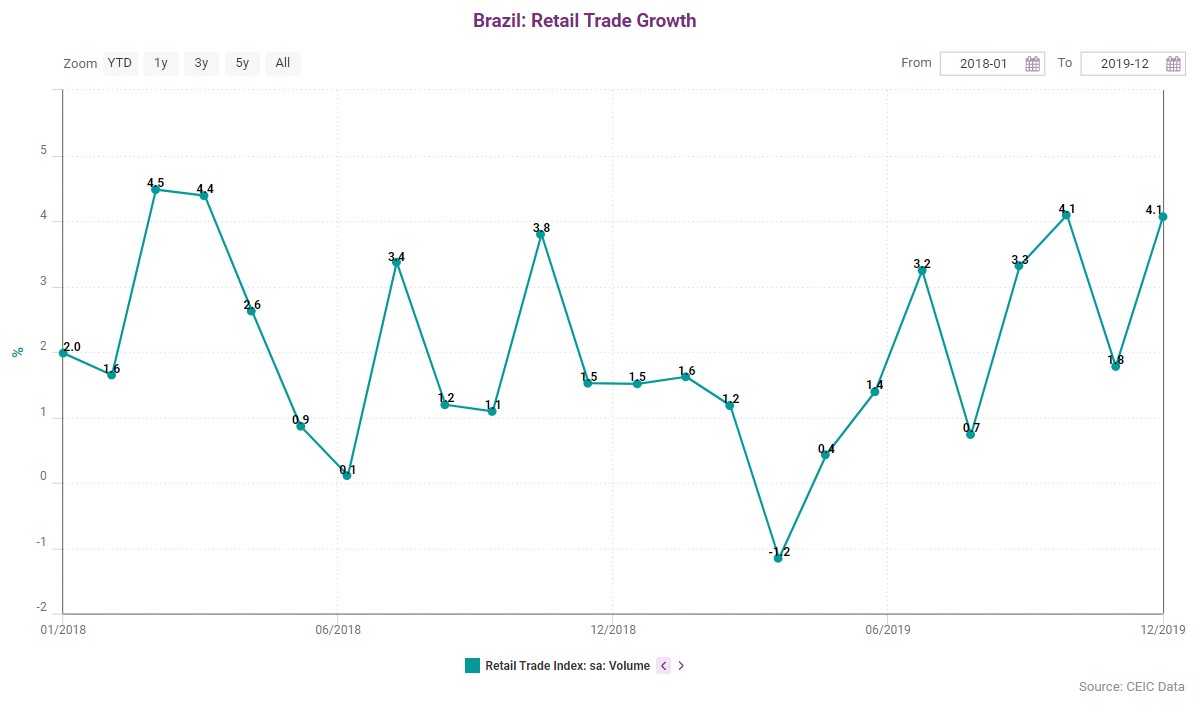 Negative contributions came from the subgroups of hypermarket and supermarket (-0.89% y/y) and fuel & lubricant (-0.38% y/y). For the full year 2019, Brazil's retail trade in volume rose by 1.85% on average, decelerating from 2.25% in 2018.
Detailed data and analysis on Brazil's Retail Trade can be found in the CEIC Brazil Economy in a Snapshot – Q4 2019.
Country