Brazil: Foreign Trade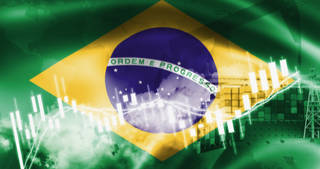 Brazil recorded a trade surplus in the amount of USD 5.59bn in December 2019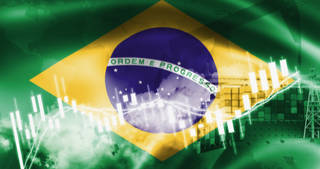 Brazil recorded a trade surplus in the amount of USD 5.59bn in December 2019, with exports USD 18.15bn and imports USD 12.56bn. However, both exports and imports declined, by 6.15% y/y and 2.8% y/y, respectively. 
For the full year 2019, Brazil's foreign trade registered a trade surplus with the rest of the world in the amount of USD 46.67bn, compared to a surplus of USD 58bn in 2018. Total exports and imports were valued at USD 224bn and USD 177bn, respectively.
However, both indicators decreased, the exports by 6.37% y/y, and the imports by 2.14%. Brazil's biggest trading partner is China, accounting for 28% of total exports. For the whole 2019 Brazil recorded a USD 27.8bn trade surplus with China with exports declining by 1.22% y/y to USD 63.1bn and imports growing by 1.69% y/y to USD 35.3bn.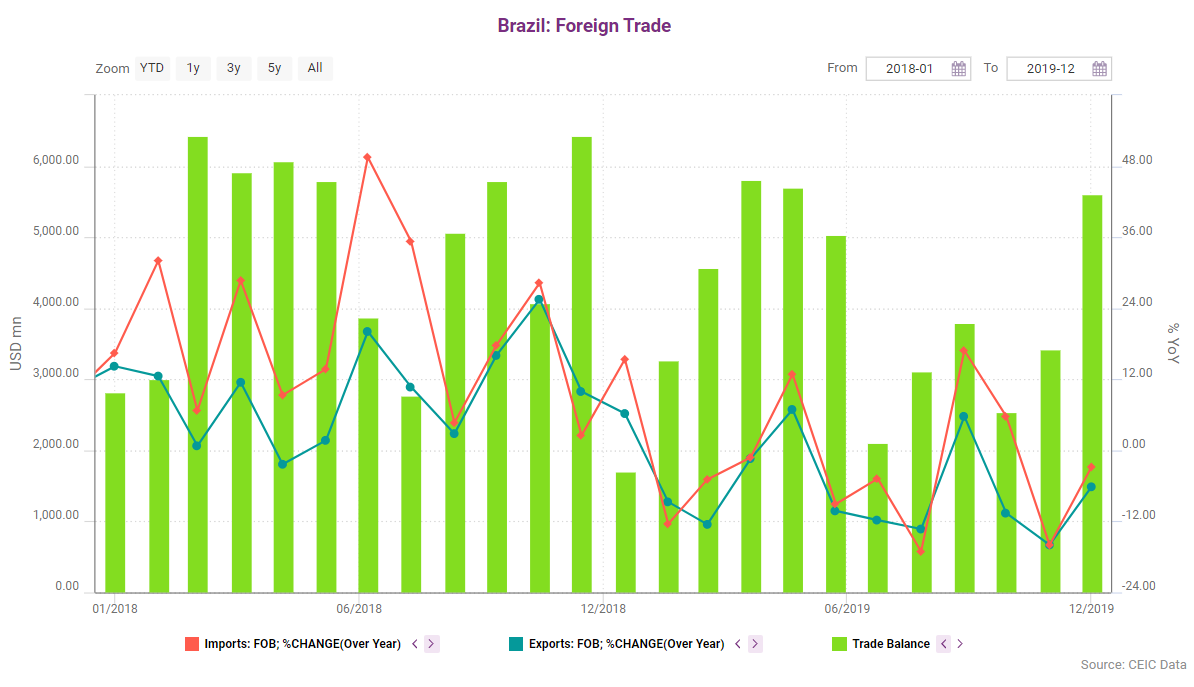 Detailed data and analysis on Brazil's Foreign Trade can be found in the CEIC Brazil Economy in a Snapshot - Q3 2019.
Country