Brazil: Foreign Exchange Reserves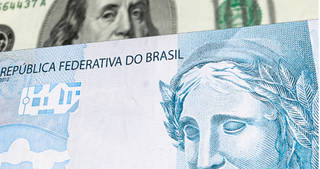 Brazil's foreign exchange reserves grew for a second consecutive month in February 2020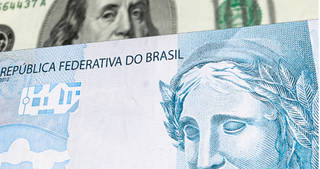 Brazil's foreign exchange reserves grew for a second consecutive month in February 2020, reaching USD 351.98bn, compared to USD 348.89bn in January, data from the Brazilian Central Bank shows. Prior to that, the reserves followed a downward pattern, as they have been declining each month since September 2019. 

The reason behind this consistent decrease was the central bank's August 2019 decision to start selling international reserves for the first time in decade, following a sharp depreciation of the real, the local currency. Consequently, in December 2019, Brazil's international reserves fell to USD 346.49bn, which was the lowest level since 2012.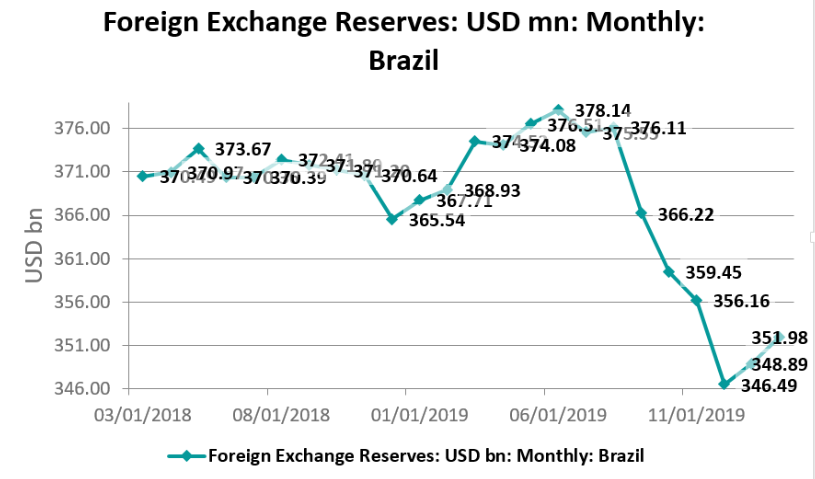 Selling foreign exchange reserves is part of the efforts to reduce public debt and make it more sustainable.
Detailed data and analysis on Brazil's economy can be found in the CEIC Brazil Economy in a Snapshot – Q4 2019.
Country