Brazil: Entrepreneur Confidence Index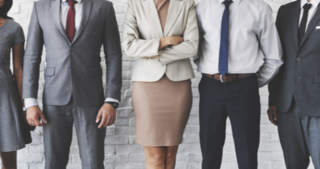 Brazil's entrepreneur confidence index experienced a downward trend in Q2 2019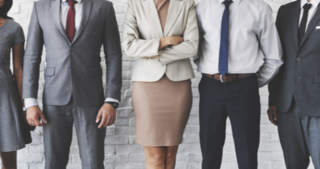 Brazil's entrepreneur confidence index accelerated to 62.5 points in November 2019, which is the highest figure since February this year. There was a significant downward trend in Q2, as the indicator touched 56.5 points in May 2019. 
A reading above 50 points indicates an increase in confidence of both current conditions (56.3) and expectations (65.6) for doing business in Brazil. The survey results show improvement in the construction industry (62), mining (64.8) and manufacturing (62.6).
The confidence index in the manufacturing subsectors such as automotive vehicles and machinery equipment rose to 62.6 and 62.3 points, compared to 57.1 and 59.8 points, respectively.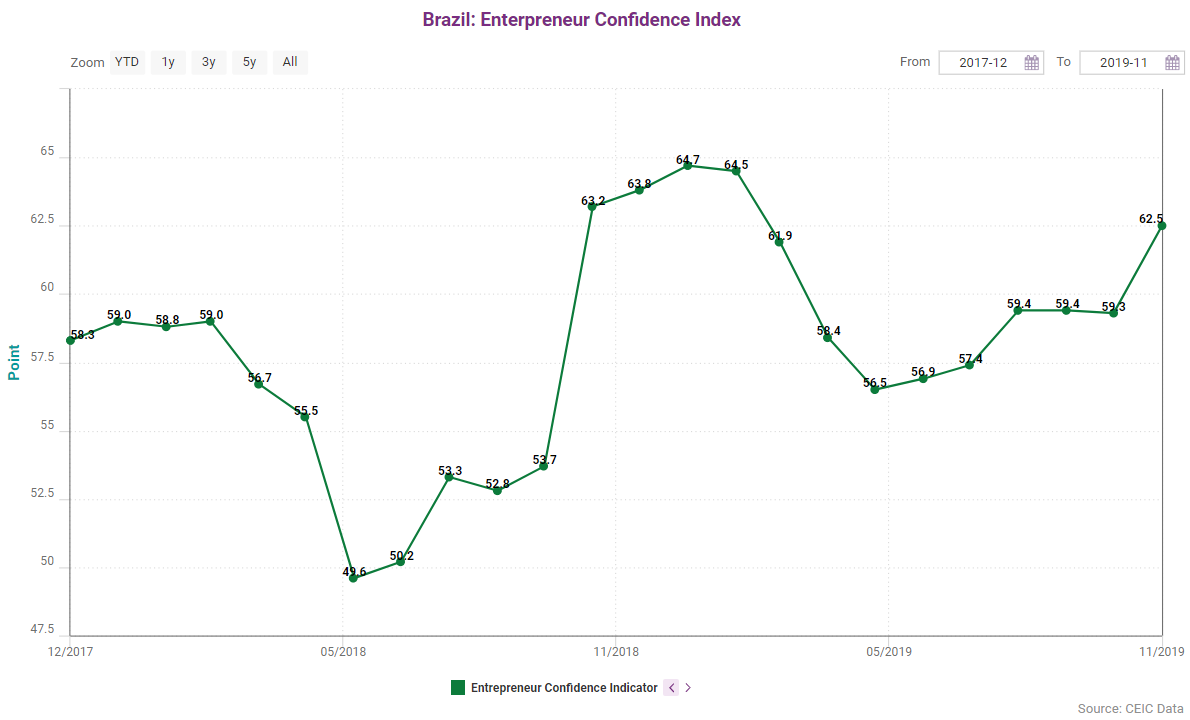 Detailed data and analysis on Brazil's Confidence Index can be found in the CEIC Brazil Economy in a Snapshot - Q3 2019.
Country