Armenia: Industrial Production Index Growth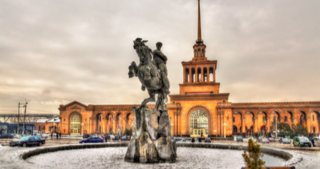 Armenia's Industrial production rose 5.6 % YoY in Jun 2018, following a drop of 3.1 % YoY in the previous month. Armenia's Industrial production index growth rate YoY data is updated monthly, available from Jan 2008 to Jun 2018, with an average rate of 6.0 %. The data reached an all-time high of 25.1 % in May 2011 and a record low of -12.0 % in Jul 2009. CEIC calculates Industrial Production Index Growth from monthly Industrial Production Index. Statistical Committee of the Republic of Armenia provides Industrial Production Index with base Same Month Previous Year=100.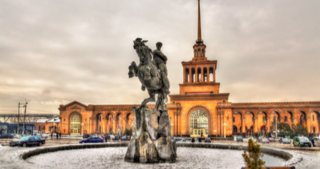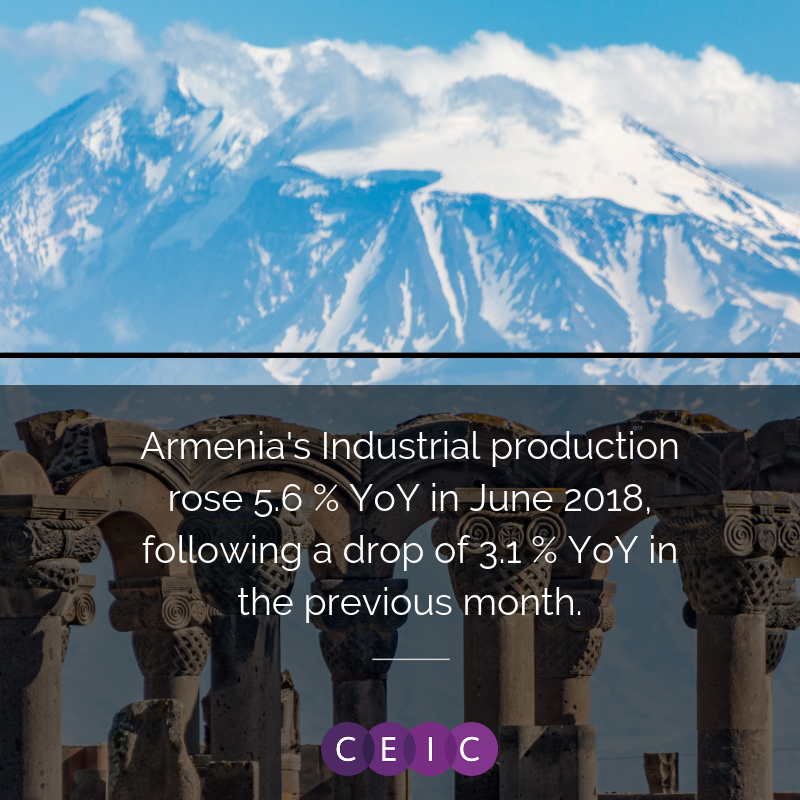 This data was taken from the indicator pages on the CEIC website. More detailed data and analysis can be found in the CEIC Global database - get in touch for a free demo to gain access.
Country