Argentina ended the year 2020 with 36.1% inflation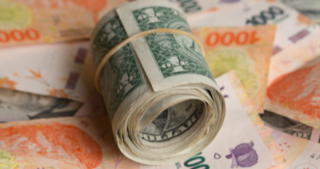 The consumer price growth was on a moderate deceleration path throughout 2020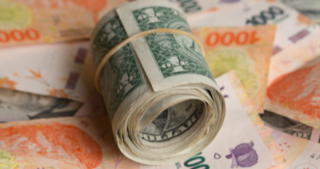 Argentina's consumer inflation stood at 36.1% y/y in December 2020, actually slightly accelerating compared to November, when it was 35.8%. The consumer price growth was on a moderate deceleration path throughout 2020, slowing down from 53.8% y/y in December 2019. On a monthly basis consumer prices accelerate too. In December they increased by 4% m/m compared to 3.2% m/m in November.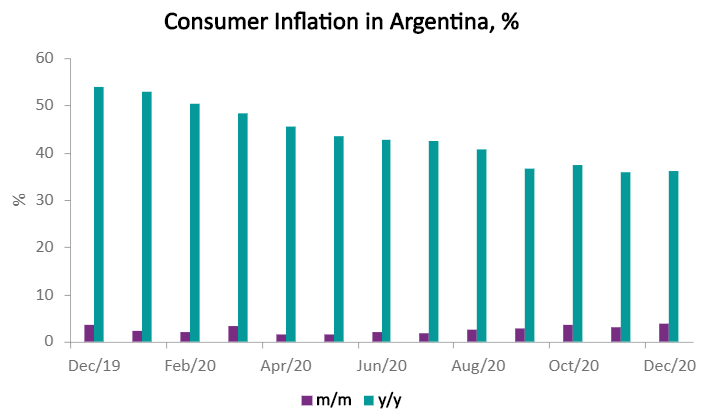 Source: National Statistics & Census Institute 
Argentina slipped into recession in back in 2018 and the COVID-19 crisis in 2020 did not make its economic issues any easier. In 2020 the GDP contracted by as much as 19% y/y in Q3. The local currency, the Argentine peso, depreciated against the US dollar by over 40% in 2020.
Access data series on over 15 macroeconomic indicator groupings for Argentina here.
Country