Brazil's official inflation reaches 4.52% y/y in 2020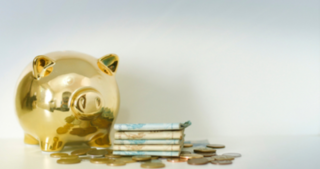 The index, considered the official measure of inflation, exceeded the inflation target for 2020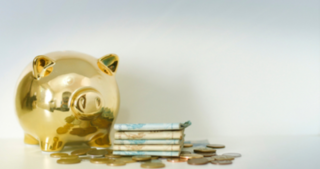 Brazil's Broad Consumer Price Index (IPCA) rose by 4.52% y/y in 2020, the highest annual rate since 2016. The index, considered the official measure of inflation, exceeded the inflation target for 2020, set at 4% with a tolerance interval between 2.5% and 5.5%.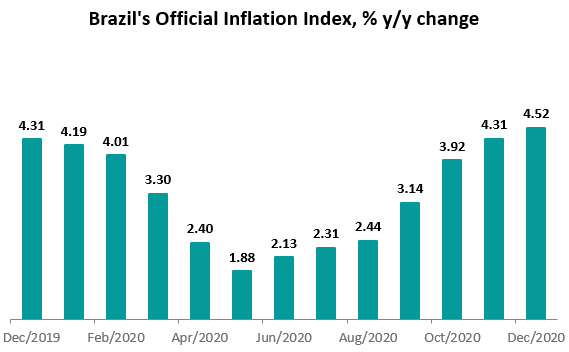 Prices of food and beverages recorded the highest increase in 2020 (+14.1% y/y), as the depreciated exchange rate and higher commodity prices encouraged producers to increase exports and reduce the domestic food supply. Moreover, the housing sub-index increased by 5.3% y/y in 2020, driven by higher electricity prices, as some major hydroelectric plants operated with reservoirs at lower levels in December.
Further data and analysis on Brazil's economy could be found on the CEIC Brazil Economy in a Snapshot – Q3 2020 report.
Country