China: Financial Market Reactions to Novel Coronavirus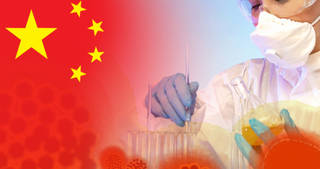 A look at the Chinese Yuan exchange rates, the government's treasury bond yield and the Shanghai Shenzhen index following the Novel Coronavirus outbreak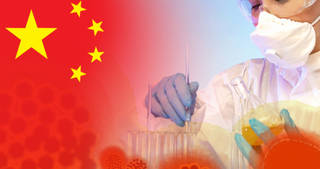 China's financial markets were traditionally closed during the Spring Festival from January 24 to February 2, 2020.
During that time, however, the confirmed cases of the novel coronavirus increased significantly. That is why the markets' reaction on Monday, February 3, was anxiously anticipated.
Consequently, the fears about the highly contagious virus and its impact on China's economic activity triggered a plunge in the first trading day after the Spring Festival.
The Chinese yuan weakened, as the USD/RMB spot exchange rate jumped to 7.03, or 1.44% higher than it was on January 23, 2020.
After that, forex market sentiment improved slightly, with the USD/RMB spot exchange rate decreased to 6.99 on February 7, 2020, which is just above the levels in the beginning of the year.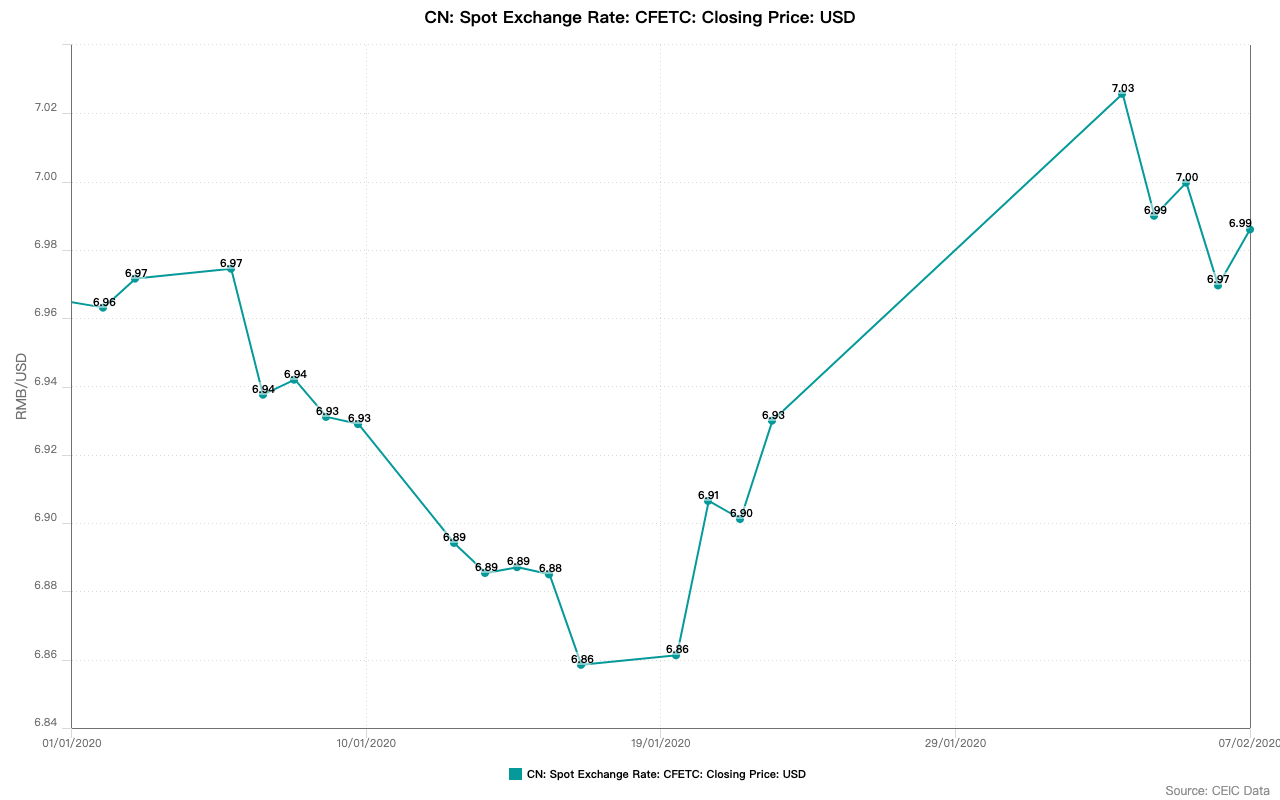 On the bond market, the falling short-term and long-term Chinese government bond yields suggest the market players anticipate slower growth rate and monetary policy easing.
On February 7, 2020, the 3-month government bond yield fell to 1.74%, the lowest level in more than eight years, and the 10-year government bond yield dropped to 2.85% from 3.05% on January 23, touching the lowest rate since November 2016.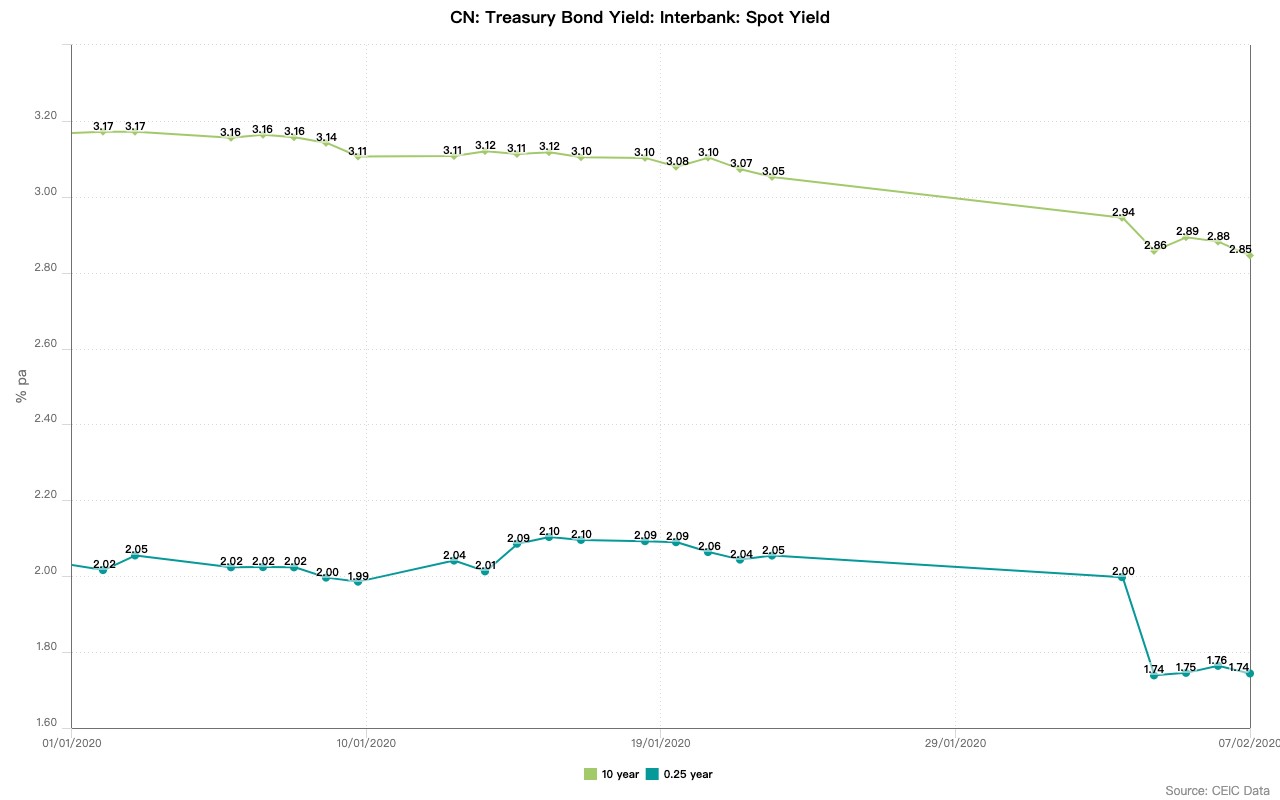 The Shanghai Shenzhen 300 Index plunged to 3,688 points form 4,004 points on the last trading day before the festival, which was a 7.89% decline and the biggest daily drop since 2015. The index, however, recovered in the following four trading days, rising back to 3900 points on February 7, 2020.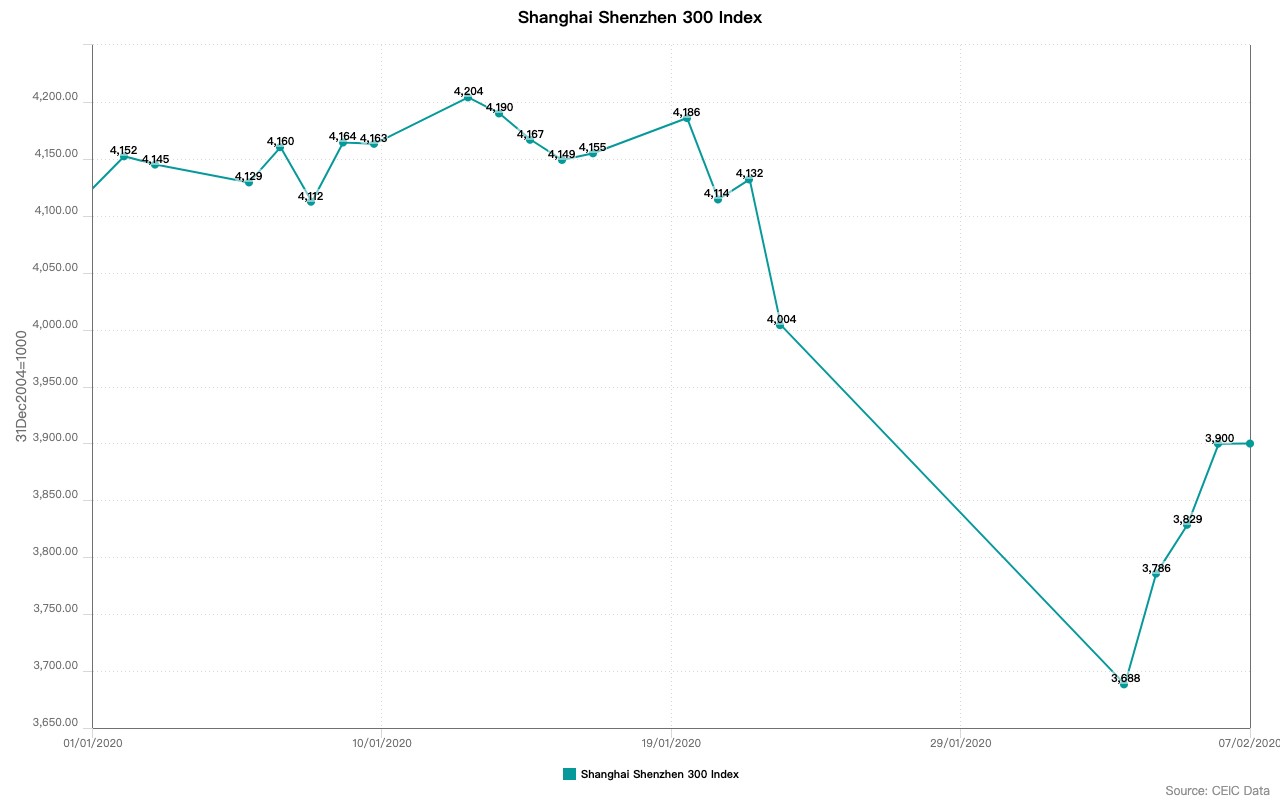 Detailed data and analysis on Novel Coronavirus can be found in the CEIC Novel Coronavirus Outbreak Monitor | Latest Data, Analysis & News
Country