Inflation in Japan rises for the second month in a row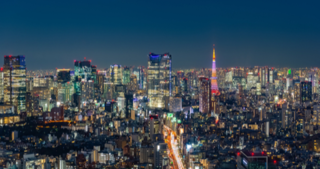 Japan's headline inflation increased by 0.1% y/y in October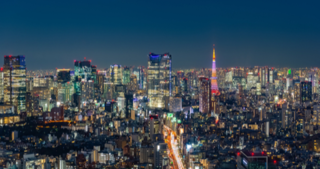 Japan's headline inflation increased by 0.1% y/y in October, following another month of increase in September by 0.2% y/y. The two months of positive inflation after it has been negative since the beginning of 2021. In April, Japan's annual inflation dropped to -1.1% and has started to increase since then driven by surging oil prices and the recovery in the accommodation sector. However, core inflation that excludes fresh food and energy prices remained negative. In October, core inflation decreased by 0.7% y/y after, the lowest level since June.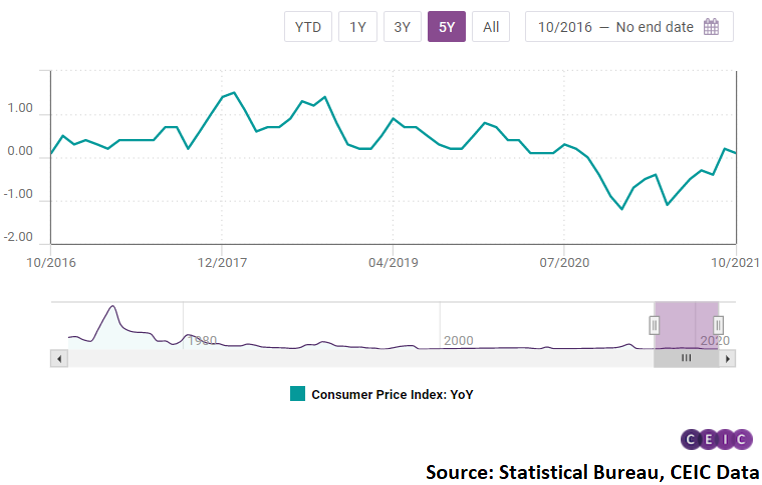 The inflation in October was driven by the price increase in two categories – fuel, gas, and water charges and culture and recreation. The prices of fuel, gas, and water charges increased by 6.4% y/y, the highest growth rate since 2014. Among the category, electricity prices had the highest increase in October, surging by 7.8% y/y, followed by gas price (3.7%) and water charges (2.1%). In culture and recreation sector, the price increase was drive by the recreational services subcategory for which the prices increased by 7.8% y/y.

Besides these two main categories, education prices rose by 1.2% y/y, while furniture and housing prices inched up 0.9% y/y and 0.7% y/y, respectively. On the other hand, prices of transportation and communication dropped by 7.5% y/y in October mainly due to the decline in communication service and good prices.

Read more here Japan Inflation
Further data and analysis on Japan's economy are available on the CEIC Japan Economy in a Snapshot – Q4 2021 report.
Country