中国 小売売上高 前年同月比4.9%増 2021年10月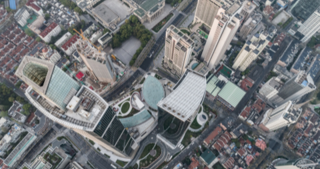 Retail sales data in September and October show signs of improvement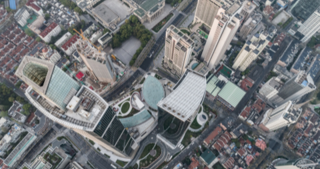 Weak domestic consumption is still a major concern for China's sustainable economic recovery. Retail sales data in September and October show signs of improvement.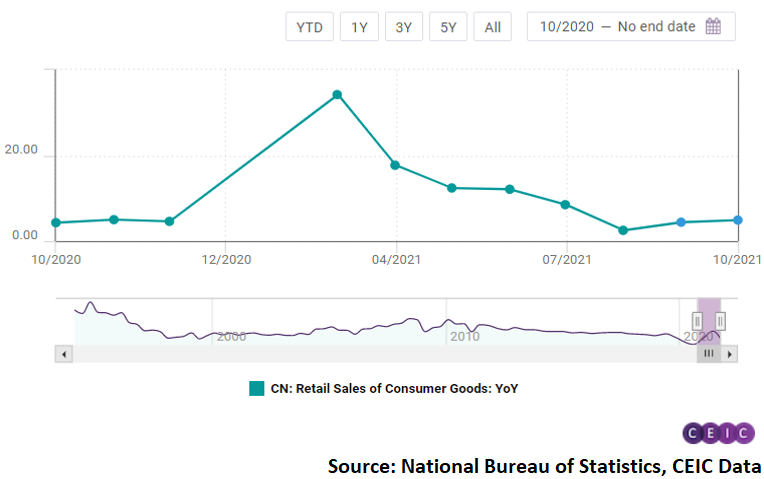 In October, China's retail sales grew by 4.9% y/y, accelerating from the 4.4% y/y increase in the previous month and beating expectations. Commodity retail increased by 5.2% y/y, following a 4.5% y/y increase in September; while the catering sector recorded a 2% y/y growth in revenue in October.
Further data and analysis on China's economy are available on the CEIC China Economy in a Snapshot – Q4 2021 report.
Country