Pound Rebounds on Brexit Speech and Improving Economy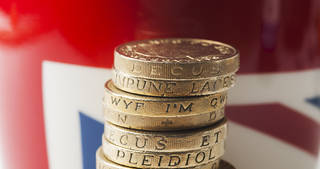 Brexit has been having an erratic and unpredictable effect on the UK economy, particularly on the strength of the pound. Research Analyst Kamen Parushev has looked into the historical data so far on the pound since the announcement of the Brexit referendum decision and analyzed how the UK is currently fairing.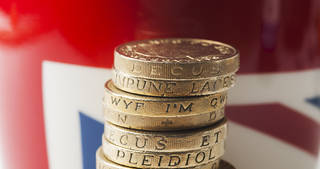 By Kamen Parushev - Research Analyst
Since the British Pound lost approx. 17% in 2016, it became the worst performing major currency in the world. The slip continued in the beginning of 2017 as the pound reached its lowest point against the US dollar on 16th Jan when the British currency depreciated to $1.207 (US). On the following day, however, the GBP rebounded sharply (2.65%), reaching $1.239. The rise of the sterling was driven by the speech of the U.K. Prime Minister Theresa May as she pledged to deliver a smooth and orderly Brexit. U.K.'s improving economy and rising inflation are also boosting the expectations for higher interest rates and currency stabilization. 

Following the Brexit referendum yield on developed economies sovereign debt fell to unprecedented levels. In the end of June a two-year British government bond yield even fell into negative territory for the first time in history as Bank of England governor Mark Carney's suggested further stimulus for the economy can be expected over the summer. Benchmark 10-year government bond yield fell to a low of 0.124% pa on Aug 9 but has been mostly recovering since then, reaching 0.62% pa at the end of last week.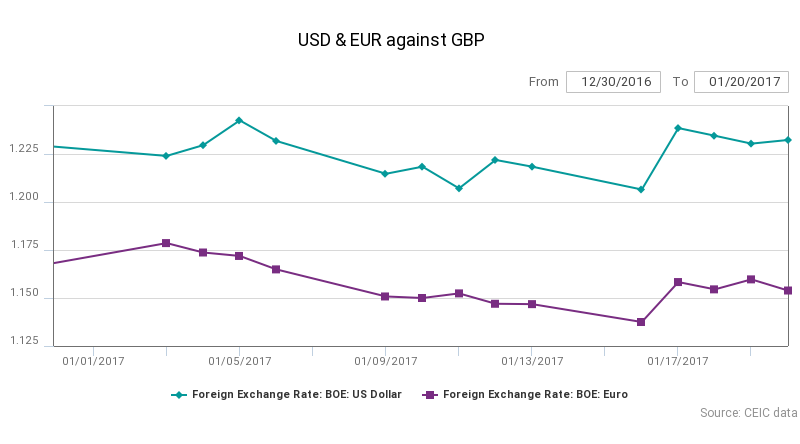 For more information on the Brexit effect, check out the insights created by our analysts in CDMNext. For those who aren't customers, take a look at the different options available to gain access to CEIC data.
Country
Industry