Eurozone inflation and unemployment analysis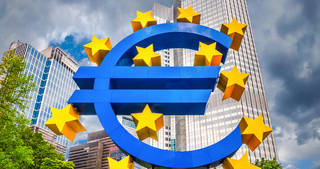 The Eurozone has recently been seeing some significant increases in inflation, with only one nation declaring a drop in consumer prices in December 2016. Our Research Analyst Georgi Ninov takes a deeper look into the inflation rates and unemployment among the 19 countries within the Eurozone.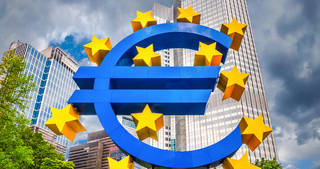 By Georgi Ninov - Research Analyst
Headline inflation in the Euro Area has been rising significantly in the past months and the value for December 2016 has grown with 1.1% compared to the same period last year - the highest year-over-year growth since September 2013. This surge in inflation compared with the rising oil prices caused an increase of the euro zone benchmark bond yield reaching a value of 0.36 on 11th January. 
In addition to this, unemployment rates in the Euro Area and the Eurozone for November have both reached low levels that have not been seen in years. The unemployment rate in the whole EU amounts to 8.3 %, which is the lowest value since February 2009, while the Eurozone rate has fallen to 9.8%, the lowest since April 2011. As of October 2016, the highest unemployment rate remains in Greece, with value of 23%, while the Czech Republic is at the top with around 3.9%. Meanwhile, the EU country where the annual rise of unemployment has been the highest is Estonia - 17.5% compared October 2015. Croatia is on the opposite side, with a 27.4% decrease of unemployment.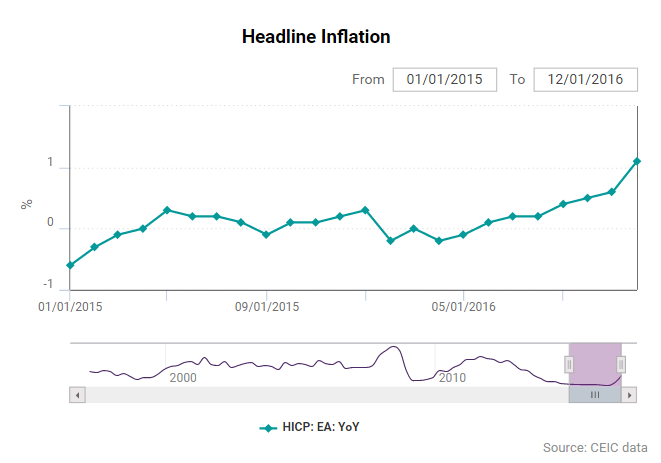 For more information on the Eurozone economy, check out the insights created by our analysts in CDMNext. For those who aren't customers, take a look at the World Trend Plus database or the different options available to gain access to CEIC data.
Industry