What has been impacted by South Korea's presidential impeachment?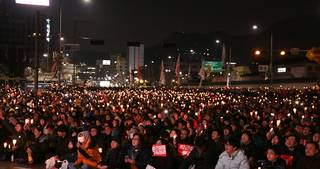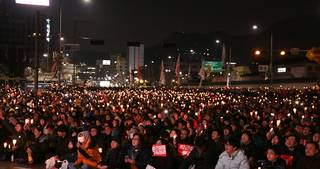 December 15th, 2016 - Alex Cull, Marketing Manager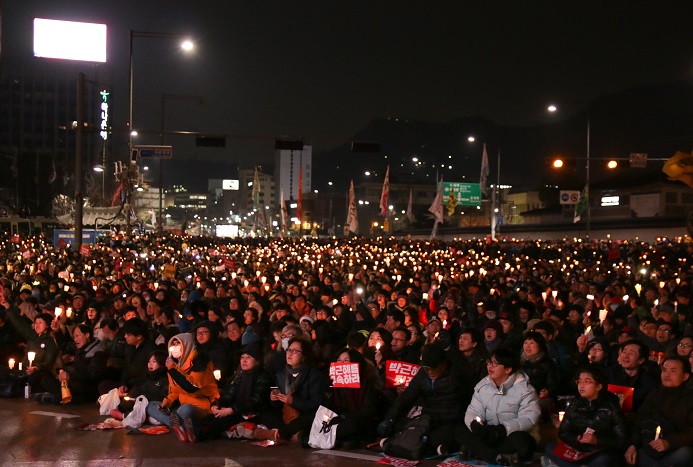 With the announcement from South Korea's President Park Geun-hye willing to step down, there has been mixed reactions amongst the supporters of the impeachment. While many are celebrating in the streets that the voice of the people has been heard, there are others are still demanding Park step down immediately as opposed to waiting for parliament and the courts to make the decision official.
With the political turbulence unfolding in South Korea, it doesn't appear that this is having a reflective effect on international markets. When Park offered to resign back at the end of November, the exchange rate against the dollar rose in the preceding 24 hours to 1,175.87 South Korean Won to the US Dollar. Since this time, exchanges rates haven't rise or dropped dramatically indicating that although there is unrest in the country, it isn't affecting the market at this point in time.
Central Government debt in South Korea has been steadily increasing over the years reaching a high of 591,6883, 491 Bn KRW (Sept 2016). This continuous increase however has plateaued in 2016 as the news of Park's suspected corruption emerged. June to September 2016 saw the debt increase by 1,8023 Bn KRW (1.6 Bn USD) compared to the 16,796 Bn KRW (14.4 Bn USD) increase seen in the previous 3 months.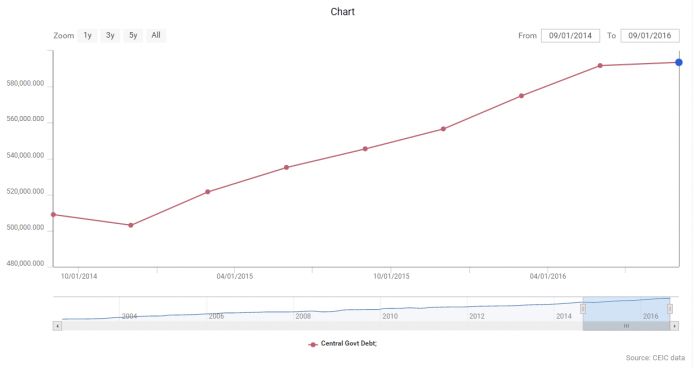 To discover more about the South Korean economy, you can check the CDMNext Gallery templates. For those who aren't customers you can request a free trial. Back to Blog Summary