Is the end in sight for the Yuan depreciation?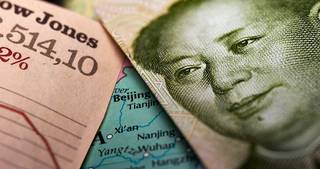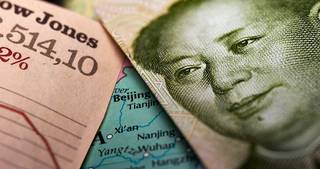 December 9th, 2016 - Alex Cull, Marketing Manager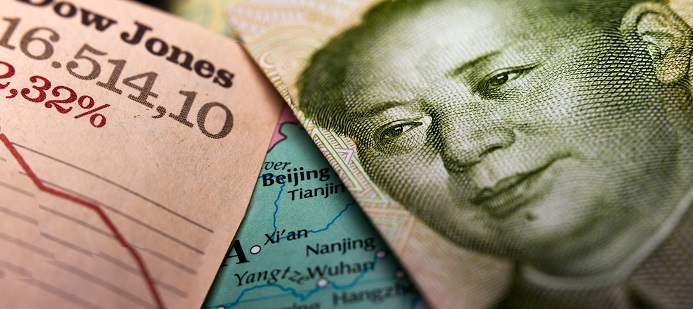 The Chinese Yuan has been experiencing a decline for over 2 weeks now, with various economic and political events having their influence on the exchange rate. The Yuan peaked at 6.92 to the USD on 23rd November, but this has dropped to 6.88 in December, with many economists believing this isn't the end for the decline of the Yuan.
The Yuan has had an unpredictable year with large international events such as the UK Brexit decision and the US Presidential race having a significant impact on all exchange markets. The last few days however have seen the Yuan steady against the dollar which reflects most other international markets during this time.
There appears to be more pessimists than believers in the Yuan for the short-term future, with many believing Trump's election and the slow Chinese growth having a longer impact than normal on its value. Analysts here at CEIC are continuing to observe these trends regularly and will provide a further in-depth analysis shortly; so watch this space!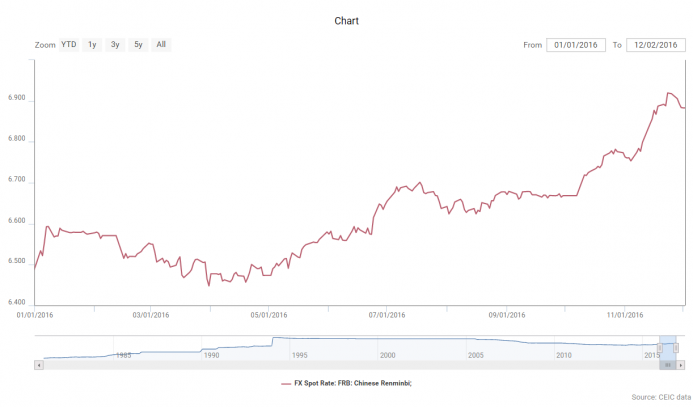 To discover more about the Chinese Yuan or the Chinese economy, you can check the CDMNext Gallery templates. For those who aren't customers you can request a free trial. Back to Blog Summary