Is Trump or Modi to blame for the falling Rupee?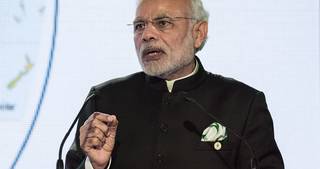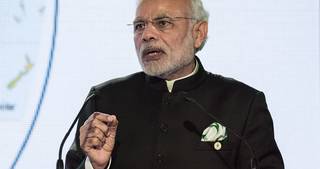 November 18th, 2016 - Alex Cull, Marketing Manager
The Bombay Stock Exchange has taken a fall of 1,287 points in the past week as two large stories broke international media headlines. On the 8th November, Indian Prime Minister Narendra Modi announced that the 500 and 1,000 rupee notes were no longer valid tender in an attempt to crack down on corruption and "black money". But a mere 24 hours later, American citizens gave the majority Electoral College votes to outsider and now President-elect Donald Trump, in a presidential result that shocked and angered many around the globe.
On the day of Modi's announcement, the Bombay Stock Exchange did see a tumble of 338 points as uncertainty and doubt were cast over India's short-term future economic prosperity. From the 9th to the 10th November however, it actually rose 265 points to nearly gain the ground lost on the 8th November. It appears that the announcement of Trump as the successor in the presidential election had little or even a positive effect on the Indian market.
This wasn't the end for India's economic rollercoaster, as the markets continued to slope heavily downwards for the following four days. Only since the 15th November has the Bombay Stock Exchange started to grow and recover from the turbulent week of shocking news stories. It is uncertain which headline story had a greater impact on the rising and falling numbers of the Indian markets. What is for certain however, is that the Indian market is subject to an interesting next few months as these two ground breaking stories evolve into a bigger and clearer picture.

To discover more about the Indian Economy or the effect of Trump on world markets, you can check the CDMNext Gallery templates. For those who aren't customers you can request a free trial. Back to Blog Summary