Chinese Single's Day - Alibaba Group break world record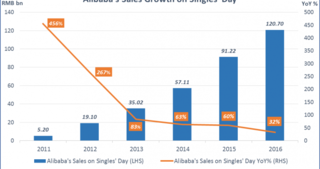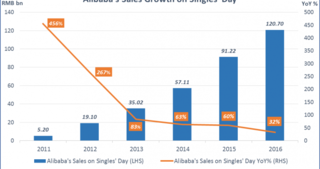 November 14th, 2016 - Alex Cull, Marketing Manager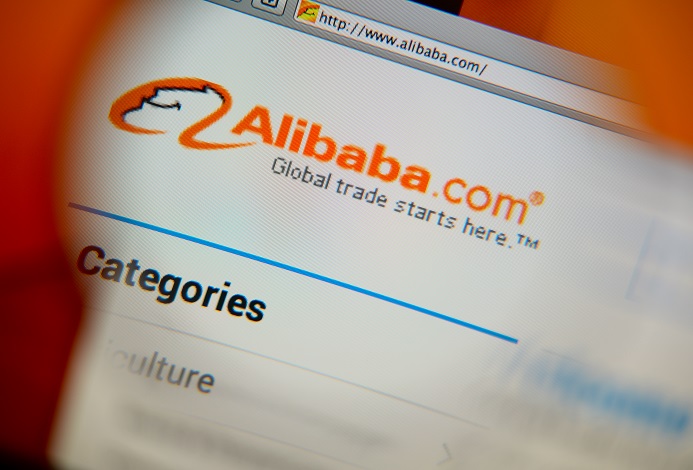 This year the Alibaba Group hit a new record with their online sales for Chinese Single's Day this year. The online shopping extravaganza grew 32% from last year totalling sales of over 120 billion yuan ($17.8bn). The group even stated that they made over a billion yuan in sales in the first five minutes of trading as shoppers searched and purchased presents as gifts to themselves in what is now the biggest retail day in the world.
The final figures announced by Alibaba Group saw an increase of 32% from 2015, however this is nearly half the growth seen in 2014-2015 which stood at an impressive 60%. This can be explained with the maturing of the online sales marketing in China alongside the staggering sales volumes the company saw.
The new record set by China's largest online retailer comes in a period when the nation's economic slowdown puts pressure on retail sales and consumer spending. With Alibaba Group stirring the nation into a frenzy of spending, there is hope that this consumer confidence will extend beyond Single's Day.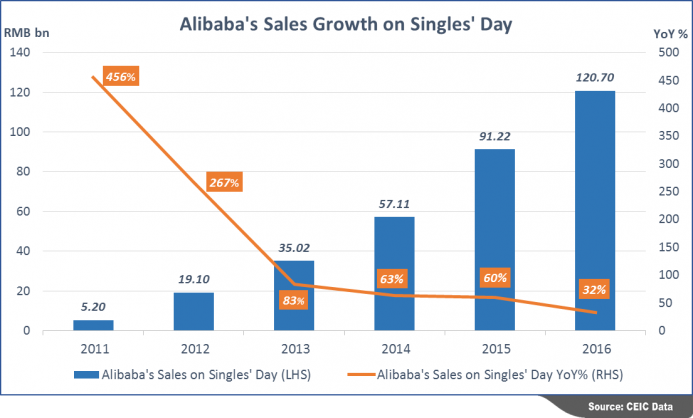 To discover more about the Chinese economy or Chinese Singles Day, check the CDMNext Gallery templates. For those who aren't customers you can request a free trial. Back to Blog Summary