The Brazilian economy is growing - but for how long?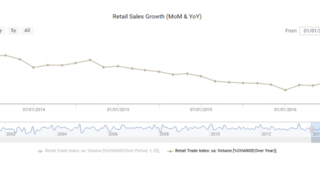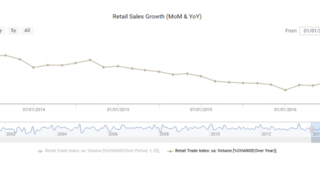 November 9th, 2016 - Alex Cull, Marketing Manager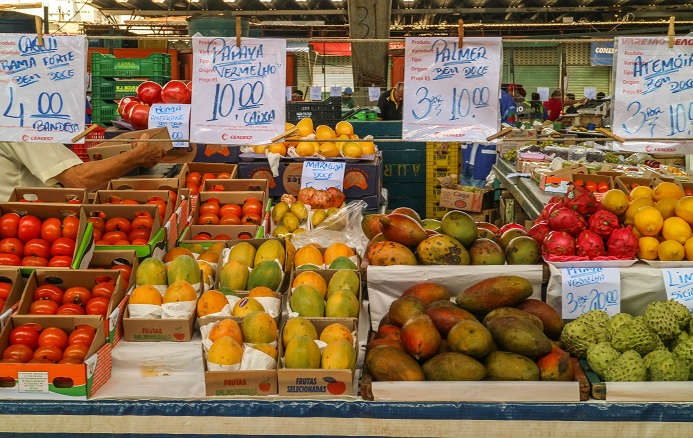 There have been recent observations by global economists that Brazil's economy and retail industry have turned around and are starting to recover after 2 years of slow decline. Since 2014, Brazil has suffered at the hands of a mild recession with retail sales dropping more than economists anticipated.
CEIC data shows that retail sales have indeed been dropping since the beginning of 2014 but have taken a slow upturn since the beginning of 2016. This growth has been slow and cautious over the past 10 months but may support what media outlets and economists are predicting for Brazil's future.
It's unclear whether the predictions of sustained growth for Brazil are indeed a successful turnaround in the economy's prosperity or a temporary growth peak. This growth maybe down to the world focus Brazil got during the 2016 Rio Olympics, but then there was no similar consequence from the football World Cup in 2014. Either way Brazil's economy is certainly one to watch over the coming months to determine if the recovering is a permanent fixture.

To discover more about Brazil's economic data, check the CDMNext Gallery templates. For those who aren't customers you can request a free trial. Back to Blog Summary