Croatia's Gradually Improving Trade Balance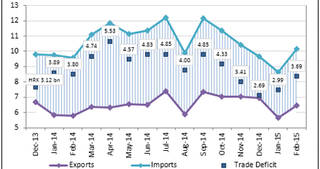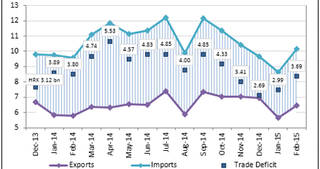 CEIC Macro Watch Global #43 - April 30, 2015
In February 2015 the trade deficit in Croatia narrowed by 2.9% on annual basis to HRK 3.7 billion or EUR 482.3 million, while compared to the previous month the deficit rose by 23.4%. In the first two months of 2015 the cumulative trade deficit reached HRK 6.7 billion, falling by 13.2% compared to the previous year. Cumulative exports in February 2015 rose by 4% on an annual basis, driven mostly by the increased trade in miscellaneous manufactured articles, food and live animals. This can be attributed to the slight revival of Croatia's EU trade partners.
Imports on the other hand, dropped by 2.8%, resulting from the decrease of mineral fuels and lubricants imports due to the drop in oil prices. The trade balance in Croatia marked a substantial improvement during the second half of 2014, though it was still displaying a deficit, and is expected to continue along this path.
By Petar Chavdarov in Bulgaria - CEIC Analyst
Discuss this post
and many other topics in our
LinkedIn Group
(you must be a LinkedIn member to participate). Request a
Free Trial Subscription
.
Back to Blog