GEM Newsletter: Persistent Trade Deficits in the Middle East and North Africa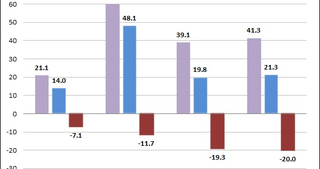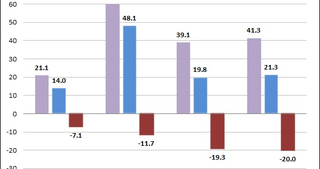 Global Economic Monitor/WorldTrend Database - November 2014
Upon the Arab Spring revolution in 2011 the Middle East and North African (MENA) countries were seized by significant macroeconomic instability, including slower economic growth. The local unrests resulted in significant outflow of foreign investments, persistent trade deficits and weakening of local currencies in the region. The affected economies are still struggling with large external deficits, amounting to USD 7.1 bn in Tunisia, USD 11.7 bn in Israel, USD 19.3 bn in Morocco (Oct 2014 year-to-date data), and USD 20.0 bn in Egypt (Sept 2014 ytd data).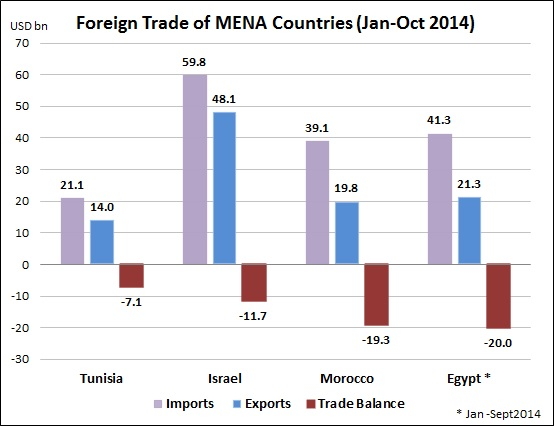 Responses to these pressures have been varied. While the Egyptian authorities have kept the pound relatively stable by purchasing domestic currency using foreign exchange reserves, Morocco, Israel and Tunisia have suffered from steady currency depreciation; in October their currencies weakened against the US dollar by 1.47%, 2.99% and 1.71% month-on-month respectively. Israel and Tunisia permitted controlled currency depreciation as part of the monetary policy conducted by their central banks with the rationale that moderate depreciation is favourable for domestic exporters, hence allowing trade deficits to narrow.
GEM Highlights
Argentina reported an all-time low for Foreign Direct Investment as a % of GDP (-1.28%) in the 2nd quarter of 2014. It was the lowest of any Latin American country in that period.
In October 2014, Ecuador's Foreign Exchange Reserves in US dollars dropped by 11.7% MoM after reaching an all-time high of USD 6.1 billion in September 2014.
According to GDP per capita in US dollars, Nigeria is among those African countries with an increasing standard of living. According to the latest figures for 2013, GDP per capita reached USD 2,971, making the population almost 9% better off compared to the previous year (USD 2,733). Nigeria's population rose by 4.8 million in 2013 to 173.6 million by the end of the year.
Poland's Consumer Price Index YoY Growth declined in October 2014 to an all-time low of -0.6%.
September 2014 was a favourable month for South African Exports, which rose 19.7% on a YoY basis to USD 8.3 billion, after two consecutive declines in July and August.
Discuss this post
and many other topics in our
LinkedIn Group
(you must be a LinkedIn member to participate). Request a
Free Trial Subscription
.
Back to Blog