The Economic Implications of Ukraine-Russia Trade Relations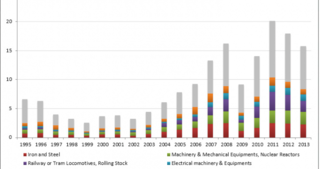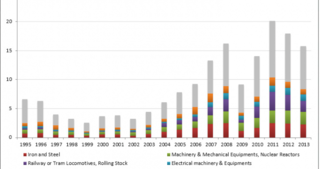 CEIC Russia Data Talk - July 8, 2014 -
Amid political and military unrest in eastern Ukraine, relations between Russia and Ukraine are at their lowest point in recent history. Interpersonal, cultural, political and economic relations between the two countries have undergone significant changes due to the geopolitical conflict. Russia and Ukraine have developed close ties over the centuries with a common market of goods and the break-up will invariably impart substantial economic costs. Russia's imports from Ukraine amounted to USD 15.8 billion in 2013. From Russia's perspective, imports from Ukraine amounted to 5% of its total imports – the largest share among Commonwealth of Independent States (CIS) and the fourth largest across countries around the world. Ukraine's main foreign trade partners in 2013 were the EU, the CIS, and Russia (the largest CIS market). The share of exports to Russia from Ukraine amounted to 24% from Ukraine's perspective, revealing the stronger dependence of Ukraine on the Russian market. The Ukraine-European Union Association Agreement signed on 27 June 2014 drives a further wedge between Russian-Ukrainian relations, impairing future bilateral trade flows. This agreement includes the Deep and Comprehensive Free Trade Agreement with the EU, which will allow expansion of bilateral trade between the EU and Ukraine due to tariff reduction. Similar agreements have been previously established between Russia and Ukraine; Russian officials warned that the Ukraine-European Union Association Agreement will provide grounds for revising trade agreements between Ukraine and Russia, a move that will raise protective tariffs in Russia against the inflow of cheap Ukrainian or European goods. The lead up to the Agreement was central to the chain reaction that led to the full scale political crisis in Ukraine.
The current situation is difficult both for Russia and Ukraine due to the interdependence relationship across these countries. Ukraine is the main transit country for natural gas shipments to Europe from Russia. Russia has tried to diversify gas shipments to Europe to get round Ukraine by building the Nord Stream and South Stream gas pipelines. That would diminish the dependence on Ukraine when dealing with other European consumers. However, the EU is trying to reduce its dependence on Russian gas and is resisting further development of the South Stream pipeline to support Ukraine and diversify its own energy inflows from other suppliers. The present conflict means that Russia will have to develop its own production of the main imported items from Ukraine domestically, or seek other sources of imports to compensate for reduced imports from Ukraine. The following key commodity groups constituted 53% of Ukrainian exports to Russia in 2013: Iron & Steel (14%); Machinery & Mechanical Equipment, Nuclear Reactors (14%); Railway or Tram Locomotives, Rolling Stock (12%); Electrical Machinery & Equipment (7%); Iron or Steel Products (6%). It is unlikely that Russia will sever all of its imports from Ukraine as it will prove self-defeating, although due to the heightened state of tensions and political motives involved, foreign trade between the two countries will likely diminish due to the protective tariffs. The long term process towards eventual EU integration most likely will take decades, as Ukraine needs to align its economic and political system to the standards of the EU. In the meantime restructuring of foreign trade and production patterns between Russia and Ukraine are likely, given that an amicable solution to the current crisis is presently not on the cards.
By Alexander Dembitski - CEIC Analyst
Discuss this post
and many other topics in our
LinkedIn Group
(you must be a LinkedIn member to participate). Request a
Free Trial Subscription
.
Back to Blog