Mongolia – Mortgage Loans are now available on CDM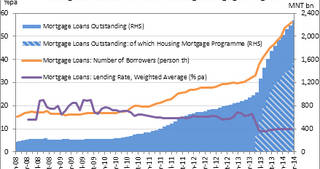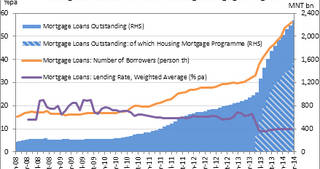 CEIC Global Macro Watch: Expansion Highlights - June 30, 2014
Mortgage Loans data from commercial banks for Mongolia are now available on CDM.
The Bank of Mongolia (central bank) provides monthly consolidated outstanding mortgage loans data denominated in Mongolian Tugriks (MNT) and loans granted after the Housing Mortgage Programme was introduced in June 2013.
Besides outstanding amounts of mortgage loans, the new dataset also includes non-performing loans, weighted average lending rates and number of borrowers.