Major New Indicators Released in the CEIC Global Database: USA – Gross Domestic Product by Industry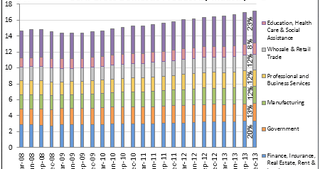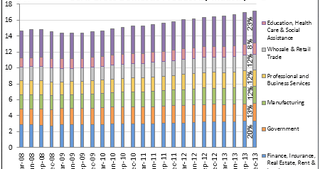 CEIC Global Macro Watch: Expansion Highlights - June 30, 2014
Quarterly Gross Domestic Product by Industry data for the USA are now available on CDM. The Bureau of Economic Analysis provides seasonally-adjusted data at annual rates in current and chain-linked 2009 prices.
Industries are classified in accordance with the North American Industry Classification System (NAICS).
In the last quarter of 2013 Finance, Insurance, Real Estate, Rent and Leasing activities contributed the most (20%) to the American GDP.