Release of Real Effective Exchange Rate Index (Consumer Price Index-Based, 2004-2005=100)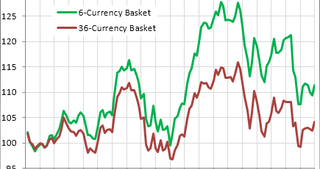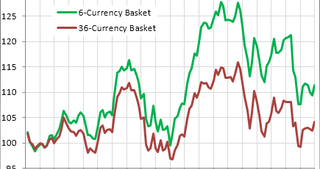 CEIC India Data Talk - June 17, 2014 - DATABASE EXPANSION HIGHLIGHTS: Interest and Foreign Exchange Rates
The Consumer Price Index (CPI)-Based Real Effective Exchange Rate Index (REER) is computed as a geometric weighted average of bilateral Rupee exchange rates vis-à-vis key trading partners' currencies, adjusted for relative inflation differentials using (in India's case) the new CPI – Combined.
An increase in the REER indicates a real appreciation of the Rupee while a decrease represents a real depreciation of the Rupee.
Compared to the REER based on the Wholesale Price Index (WPI), which deflates India's prices using WPI while deflating trading partners' prices using CPI, the new CPI-based REER employs the CPI consistently to measure price levels at home and abroad.
The CPI-based REER is available according to two weighting schemes: export-weighted and trade-weighted, where each version covers 6 and 36 partner countries.
In order to fully capture the dynamics of India's foreign trade, three-year moving averages of trade and export data are utilised to compute the weights used in the calculation of the index.
Time-series data are available in monthly and annual frequencies, with historical data starting from April 2004, allowing analysts to examine the movements of the Rupee over a long time span.
The CPI-based REER serves as a summary indicator of exchange rate performance and offers analysts a broad overview of India's international competitiveness.
Discuss this post
and many other topics in our
LinkedIn Group
(you must be a LinkedIn member to participate). Request a
Free Trial Subscription
.
Back to Blog