New Addition to Russia Premium Database: Aggregate Imports from Non-CIS Countries by Product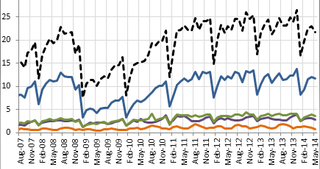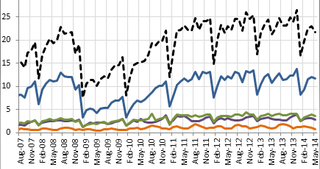 CEIC Russia Data Talk - June 10, 2014
DATABASE EXPANSION HIGHLIGHTS: FOREIGN TRADE SECTOR
CEIC's Russia Premium Database offers a new dataset from the Federal Customs Service, the primary source of foreign trade data in Russia.
Historical data for total aggregated imports from non-CIS countries start in January 1998, while breakdowns by product start in June 2007, except for selected food products, which have been compiled since July 2008.
These statistics are available in monthly frequency with timely updates before the rest of the foreign trade datasets are released.
Non-CIS countries include all the countries of the world, excluding those in the Commonwealth of Independent States (the union formed by most of the former Soviet Republics).
The new dataset provides a basic assessment of import patterns to Russia from non-CIS countries collectively. It also allows for comparison between CIS and non-CIS countries' total import flows.
This dataset provides specifics on the main commodity groups and further details on the products within these groups imported to Russia from the rest of the world. These are the key imported commodities that the Russian economy depends on.
Discuss this post
and many other topics in our
LinkedIn Group
(you must be a LinkedIn member to participate). Request a
Free Trial Subscription
.
Back to Blog