United States Wealth - Nonfinancial Corporate Business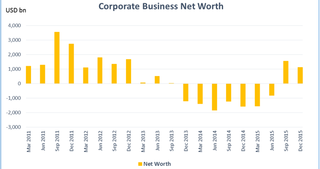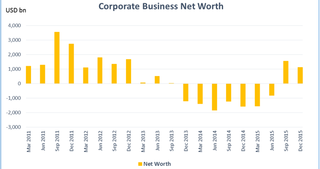 CEIC Gallery/World Economy/Global Database/Nonfinancial Corporate Business - March 25, 2016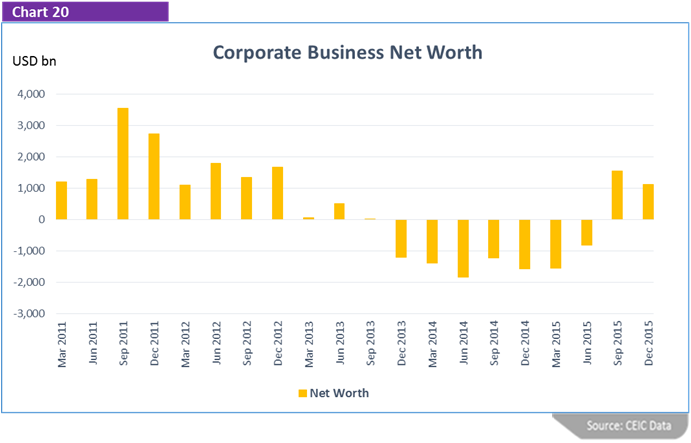 Net worth of the US nonfinancial corporate business in 2015 has been USD 1.2 trillion or the first positive net worth since 2012. Net worth in 2014 and 2013 was USD -1.6 trillion and USD -1.2 trillion, respectively.
Assets held by nonfinancial corporations have increased 6.4% - from USD 37.1 trillion in 2014 to USD 39.5 trillion in 2015, while liabilities have decline by 0.9% for the same period to USD 38.4 trillion.
Financial assets have increased to USD 18.1 trillion, of which account receivables have been USD 10.8 trillion and equity and investment fund shares have been USD 5.7 trillion.
Real estates owned by US nonfinancial corporations have increased to USD 12.5 trillion, while equipment have been USD 4.6 trillion.

Corporate Business Assets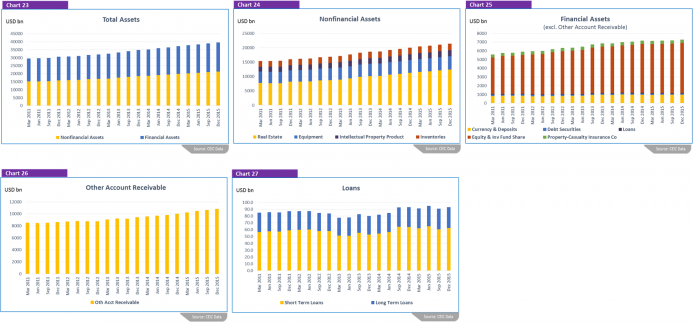 Corporate Business Liabilities

Discuss this post and many other topics in our LinkedIn Group (you must be a LinkedIn member to participate). Request a Free Trial Subscription. Back to Blog