UK's GDP Forecast Downgraded amid Brexit Negotiations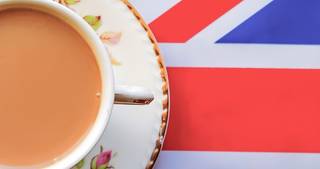 Whilst the UK starts the ball rolling on Brexit negotiations and deciding whether a soft or hard approach is obtainable, the economy has been feeling the aftershocks of the events.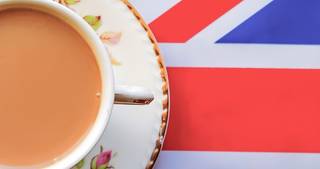 By Georgi Ninov - Research Analyst
The International Money Fund (IMF) has cut down UK's GDP 2017 GDP growth forecast from 2% in April to 1.7% in July while the 2018 forecast remains the same at 1.5%. This has led to speculation that IMF is not as optimistic for the UK's outcome from the Brexit deal as previously stated. "Weaker than expected activity" was quoted as a reason behind the downgrade. Meanwhile, the other four big EU economies (Germany, France, Italy and Spain) were all upgraded.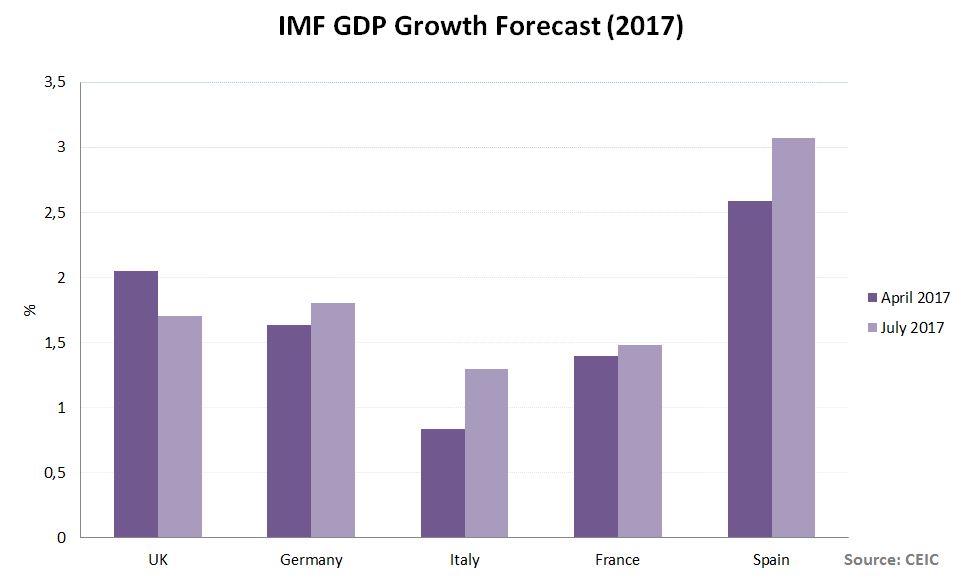 The weak activity can be seen in a number of indicators for the UK. Annual GDP growth during Q1 2017 was 2% but only 0.2% quarter-on-quarter basis, which was the weakest among advanced economies. Inflation in June amounted to 2.6%, dropping slightly from the 2.9% in May, but the trend in 2017 was of strong growth – 2.4% for the period January-June, compared to 0.8% for the whole of 2016. This rise in inflation affects consumer purchasing power as wages growth has been sluggish. Consumer confidence also fell to -10 percentage points, its lowest performance since July 2016. On the positive side, loose monetary policy from the Bank of England could help relax the inflationary pressures. Unemployment rate is also close to a historic low at 4.5%, way below the EU average.
The downgrade comes amid the ongoing negotiations between the UK and the EU regarding Brexit and could signify that Brexit's effect on the UK might be worse than expected. Still, IMF does not expect huge fluctuations in the economic growth of Britain in the period 2017-2022, with values ranging from 1.5% to 1.9%.
This analysis was undertaken using the CEIC Global Database which can be accessed via CDMNext. For those who aren't customers, try a 10 day free trial to gain access to CEIC Data.

Country