Is the UAE Reaping the Benefits of Economic Diversification Efforts?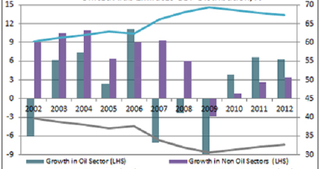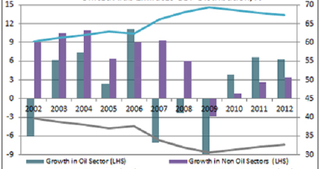 CEIC Macro Watch:
After the economic slowdown in the United Arab Emirates (UAE) following the 2008 global financial crisis, the government took steps to diversify the economy to avoid overdependence on oil, by targeting expansion of the construction, real estate, tourism and manufacturing sectors. Despite these efforts, the oil sector's share in Gross Domestic Product (GDP) has continuously increased to reach 32.6% in 2012, compared to 30.6% in 2009 and 31.3% in 2010. On the other hand, the non-oil sectors' share in GDP has fallen from 69.4% in 2009 to 67.3% in 2012. Moreover, the oil sector continues to lead the country's growth, rising by 6.3% in real terms in 2012 compared to 3.5% growth in the non-oil sectors. Thus, the UAE's efforts to lessen its dependence on global oil prices and volatility to external shocks need to be more focused and diversified.
Discuss this post
and many other topics in our
LinkedIn Group
(you must be a LinkedIn member to participate). Request a
Free Trial Subscription
.
By Mai Thabet - CEIC Analyst
Back to Blog