Trump's Impact on US Car Production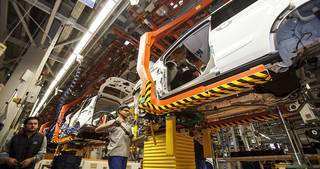 Trump voiced his opinion on US car production last week as he announced how GM and Ford have production ties with Mexico. Is US car production an entity that Trump needs to protect however?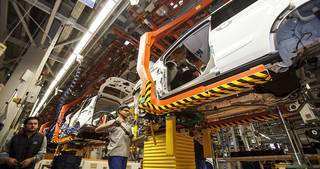 By Alex Cull - Marketing Manager
As the date draws closer for Trump's inauguration on the 20th January, it appears the billionaire tycoon is still willing to wage a war of words in the social media world. Despite being encouraged to use other professional mediums by White House officials, Trump has this week used his regular go-to Twitter to voice his opinion on both the entertainment and car industries in America. General Motors and Ford were the victims of Trump's Twitter tirade over the past couple of weeks as Trump highlighted their car production and extension plans that were being outsourced to Mexico.
With two of the largest car manufacturers based in the US, domestic car production for the USA is a large market. Production has decreased however over the past 2 years with figures slipping from 3.89 million cars (Jan – Nov 2015) to 3.67 million (Jan – Nov 2016). Nearly 1.1 million of these in 2016 were produced by Ford and General Motors combined. The US has also seen a drop in the car sales with a -8.9% YoY growth from 2015 to 2016 (Jan – Nov).
Since Trump has thrown the car manufacturers into the limelight, Ford has announced it will no longer build its latest factory in Mexico and will in fact focus their production in Michigan. This can be seen as a victory in the Trump camp as he aims to "make America great again", but the true test will be after the 20th January when Trump will attempt to fulfil his political promises.

For more information on Trump's effect on the economy, check out the latests insights in the CDMNext gallery. For those who aren't customers, check out the Global Trends database pages or discover ways to gain access to CEIC Data.
Country
Industry