Eurozone: Southern Economies' Bonds Face End of Year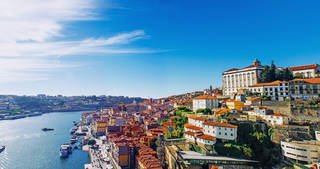 As the end of 2017 looms, Research Analyst Georgi Ninov has taken a look at the performance of Southern Eurozone country's bond performance, and which countries are fairing stronger than others at the end of the calendar year.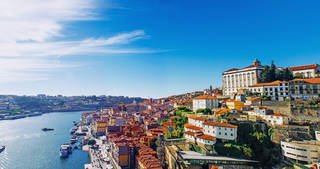 By Georgi Ninov - Research Analyst
Ahead of the European Central Bank's closure of its bond purchasing program for 2017 on Thursday 21st December, the Southern Eurozone economies are closing in a period of relative stability. Portugal, Italy, Greece and Spain, or the so called PIGS, have been suffering from high debt-to-GDP ratios for a long period of time, spanning even before the global economic crisis but their benchmark yield ratios in the second half of 2017 have showed signs of robustness, if not strength.
Greece still holds the highest bond yield ratios in the group but 2017 has been fruitful for the debt-ridden country and in December they fell below 5% for the first time since 2009. Successful negotiations between Greece and its creditors which in turn caused a rise in positive investor sentiment should be acknowledged as the major contributor to this development. Nevertheless, Greece's GDP growth, at 1.3% for Q3 2017, remains sluggish, especially in light of EU's overall stable expansion as of lately.
Portuguese bonds have also been on the high tide in the second half of 2017, reaching their lowest point since 2015 and equaling their Italian counterparts at 1.78 – 1.76 at the end of November. The political stability in Portugal contributed significantly to this outcome, with Fitch upgrading the country's rating by two degrees, effectively putting bonds out of the "junk" territory. Unemployment has halved since 2013, standing at 8.5% in October, and close to the average EU rate of 7.4%.
The bigger economies, Italy and Spain, have less causes to celebrate, as political instability has been curbing their fiscal stability in the past months. Italian bonds were volatile in 2017 but have been reducing the spread to the German benchmark 10-year bond since October. However, news about general elections in March 2018 have increased insecurity and put bonds on the rise again. Spain's issues with the Catalan independence movement continue to worry investors, despite the fact that the October referendum had only a minor, short-term effect on bonds. Elections for the Catalan government will be held on Thursday 21st December and the Spanish government would hope for a favorable outcome so that the spread to the benchmark bond yield would continue to get tighter.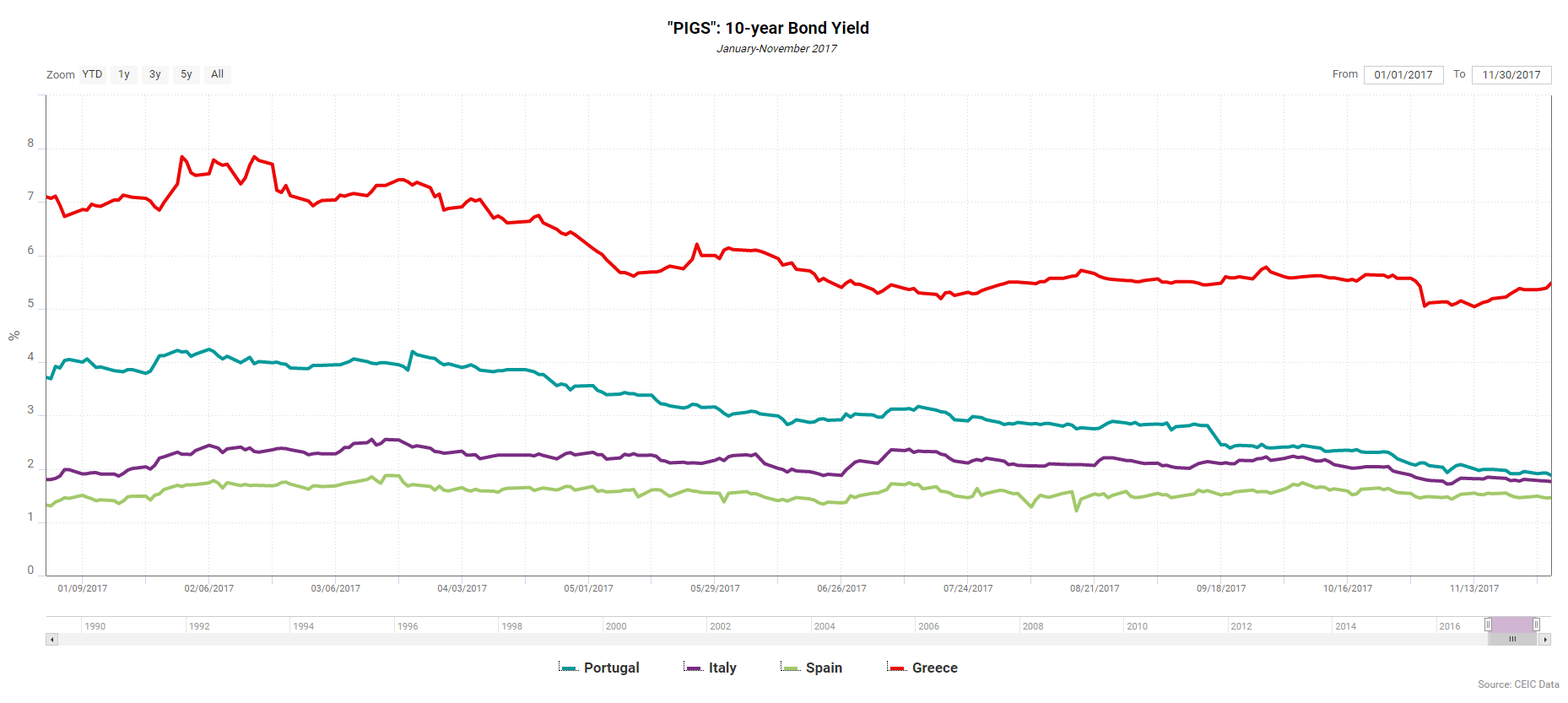 This analysis has been undertaken using the CEIC Global Database which can be accessed by CDMNext. If you are not a customer, try a 10 day free trial to gain access to CEIC Data.