Singapore: Number of Hotels 2016-17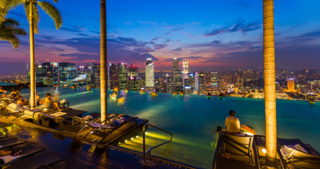 May 2016, Singapore had a total number of 220 hotels, and by August 2016 the hotel numbers rose to 242. Yet, when compared to the same time period of the following year, there wasn't much of a change in these figures. In May 2017, the number of hotels in Singapore was still 242, even though there had been a fluctuation in the interim. By August 2017, the number of hotels was only 240, finishing 2017 with a total of 246.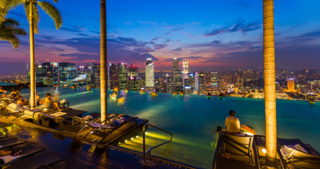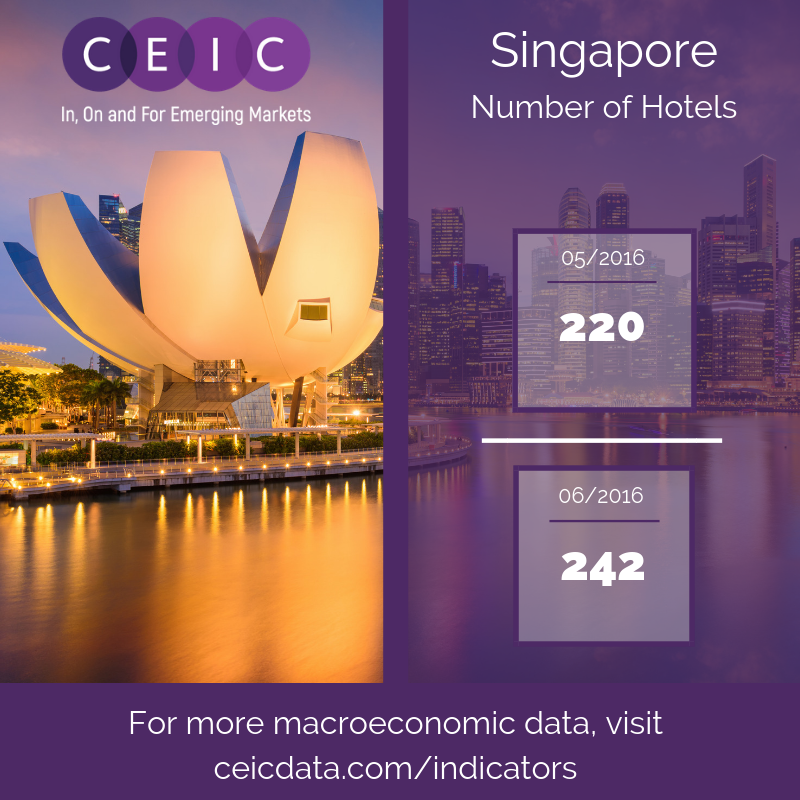 This data was taken from the indicator pages on the CEIC website. More detailed data and analysis can be found in the CEIC Global database - get in touch for a free demo to gain access.
Country
Industry