Russian Economy Experiences Surge in Q4 2016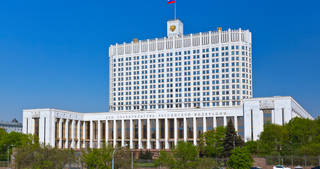 Facing a recession since 2014, the Russian economy has finally seen growth at the end of 2016, thanks to a variety of contributing factors.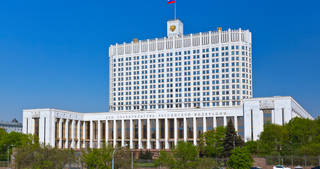 By Georgi Ninov - Research Analyst
Russia's economy grew at 0.3% in Q4 2016 compared to the same time in the previous year. This increase, while small, is important as it may indicate that the recession that has been plaguing the country since Q4 2014 could finally be over.
Among the factors contributing to the growth is the 3.7% increase in exports, the strong performance of the ruble for 2016 (the ruble gained further 3% from the dollar since the beginning of 2017) and a prudent approach to inflation which grew 16% on average for 2015 but as of Q4 2016 was growing only at 6%. This in turn motivated the Central Bank to cut the policy rate from to 10 to 9.75% pa in March 2017.
The Russian economy still faces a variety of challenges however. Industrial production is growing slowly (1.3% for 2016), household income per capita decreased by a further 8.3% (it almost halved compared to 2013) and retail sales shrank for a second year in a row (-4.6%). Important sectors such as mining, manufacturing and constructions also experienced a setback in Q4 2016.
Nevertheless, for the whole 2016, growth continues to be negative, -0.2%. Forecasts indicate that in the period 2017-21, GDP growth will be positive but increasing at a slow rate – from 1.3% to 2%. Prognoses, however, are difficult, given the complex external relations of the country – the EU has shown no signs of relieving its current sanctions, the administration of President Trump has also had a knock on effect and Russia is still strongly dependent on oil prices.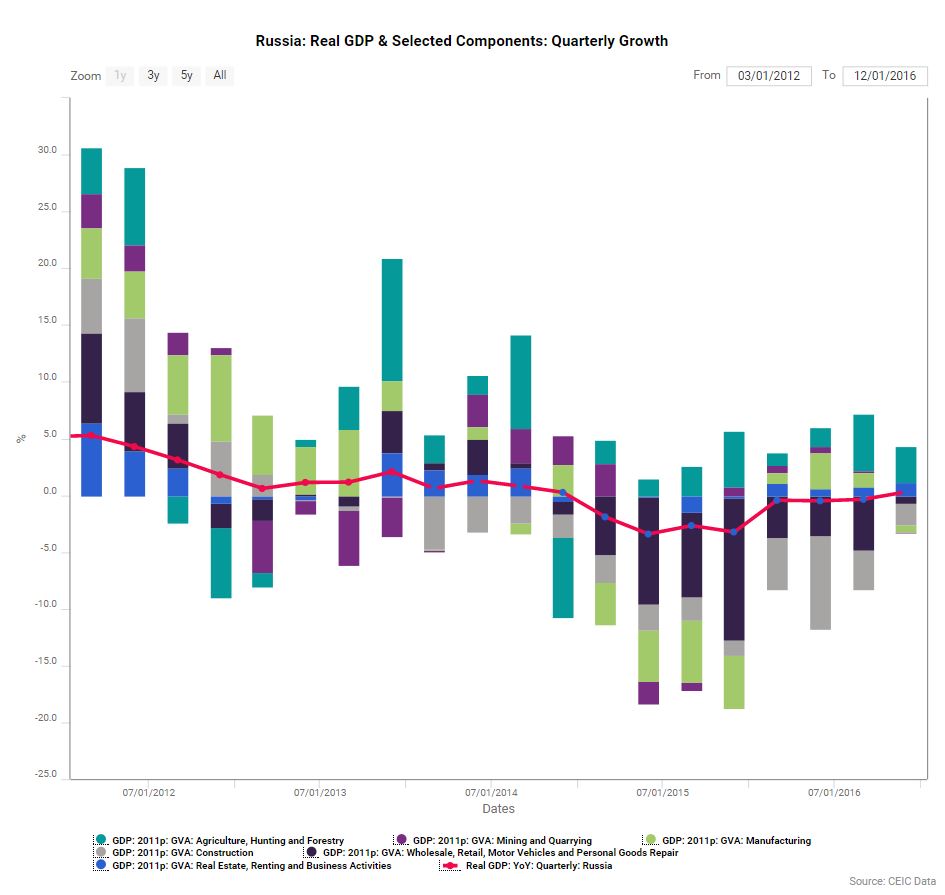 This analysis was undertaken using the Russian Premium Database. For more in-depth data and analysis, check out CDMNext or try a free trial of CEIC Data.
Country
Industry