Is Qatar Benefiting From The Arab Spring?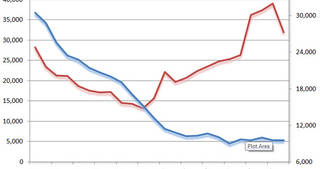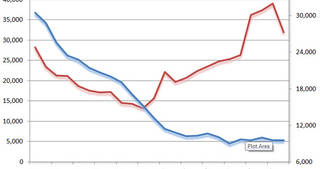 Macro Watch:
The dynamics of foreign exchange reserves in Arab countries suggest that capital has recently flowed from countries experiencing the Arab Spring (such as Egypt) to safer countries in the region (typically the Gulf States including Qatar) as political uncertainties have prompted investors to move their capital to safer havens. Qatar's total international reserves roughly doubled to USD 33 billion in December 2012 compared with USD 16.7 billion in December 2011 as foreign exchange reserves surged to USD 32 billion from USD 15.6 billion. This coincided with the declining international reserves of Egypt to USD 15 billion in December 2012 from USD 18.1 billion in December 2011 as foreign exchange reserves declined to USD 9.6 billion from USD 13.2 billion in December 2011.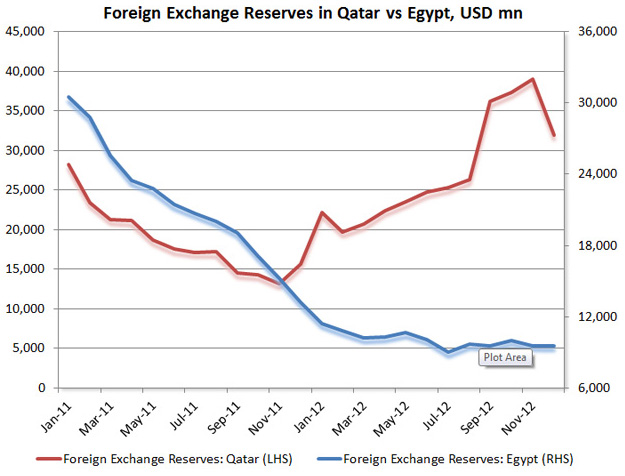 Will this motivate Qatari investors, be they banks or businesses, to take advantage of the inflow of foreign funds and invest in the economy of their Arab partners? During the first three quarters of 2012 the net investments abroad declined to USD 31.3 billion in 2011, compared to USD 46 billion in the same period of 2011, which shows that the Qatari investors remain pessimists on the region and prefer to keep the foreign currency on deposits.
Discuss this post
and many other topics in our
LinkedIn Group
(you must be a LinkedIn member to participate). Request a
Free Trial Subscription
.
By Sandra Iskander in Egypt - CEIC Analyst
Back to Blog