Private Consumption Drives Growth in Korea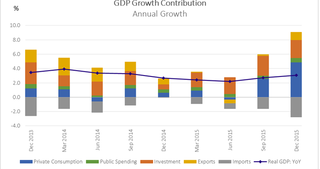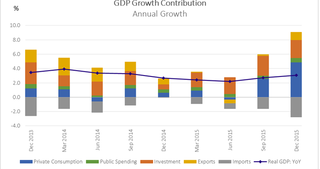 CEIC Gallery - March 17, 2016
In Q4 2015, the Korean economy grew by 3.04% on annual basis, which is the highest pace since Q3 2014. Growth in Korea has been driven mainly by private consumption; in Q4 2015, household expenditure increased by 3.2%, contributing 4.9% to the rise in gross domestic product (GDP). This is the highest annual increase in Korea's private consumption since Q2 2011. Growth was driven also by investment and exports, while the growth in imports made a 2.8% negative contribution to Korea's GDP growth.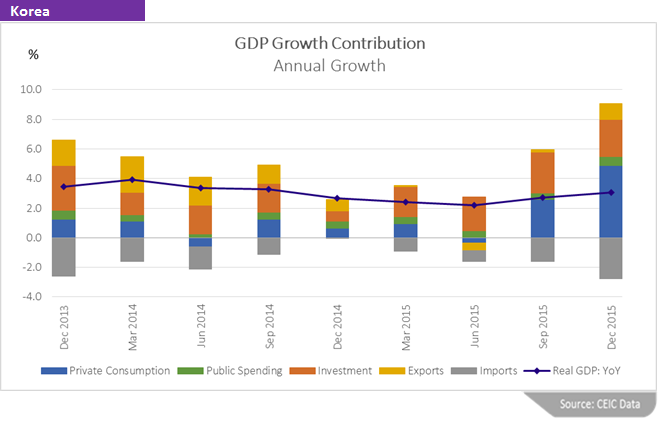 Private consumption has been the key driver of growth in the United States and United Kingdom as well as in some of the major Asian economies, such as Indonesia, Malaysia, India and Philippines.
Domestic demand in Japan remains weak and recorded negative growth in 2015.
Growth in Germany and the European Union in 2015 has been driven by exports and private consumption, while investment remains sluggish.
Despite the currencies depreciation, growth in many Asian economies, such as Thailand, Indonesia, India and Taiwan, has slowed down due to weak exports.
Discuss this post
and many other topics in our
LinkedIn Group
(you must be a LinkedIn member to participate). Request a
Free Trial Subscription
.
Back to Blog