The New ceicdata.com is Launched!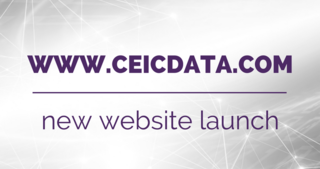 Introducing the brand new CEIC Data website and the new features included.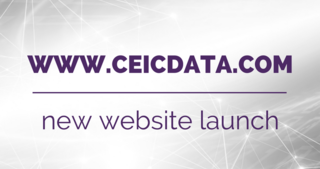 CEIC Data is proud to announce the launch of the newly redesigned www.ceicdata.com, which contains several new updated features and services.
www.ceicdata.com now provides free access to hundreds of indicators for over 125 countries. From domestic credit growth to electricity production, from Australia to Venezuela, the new indicator pages on ceicdata.com provide a revolutionary insight into hundreds of data points.
Browse through the insight pages of the new blog feature, which contains data analysis on industry trending stories and international topics affecting the globe. The CEIC Research team provide in depth graphs and reporting for economic insight, combined with the latest headlines to hit the economic world.
The new website also provides access to CDMNext, the successful evolution of our data platform. Customers can now login to the improved and modernised web-based platform to browse over 4 million datasets, plus access the insight galleries and live contact support for all technical requirements.
For any comments on the new CEIC website or for more information on CDMNext, feel free to contact us.