Japan: GDP Per Capita 2012-17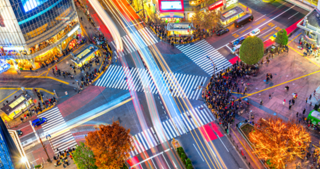 We took a look into Japan's GDP per capita growth over a five year period 2012 to 2017. In 2012, the country's GDP per capita stood at 48643.31USD. 2012 to 2015, there was a yearly decline, moving down from 40,521.95 to 38,204.78 to 34,585.44USD for 2013, 2014 and 2015. However, 2016 saw an upward turn in the country's GDP per capita. In 2016, the figure was 39,014.95, increasing to 38,474.06 USD by the end of 2017.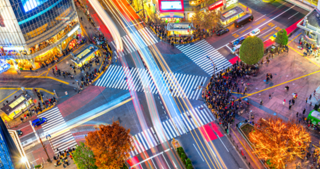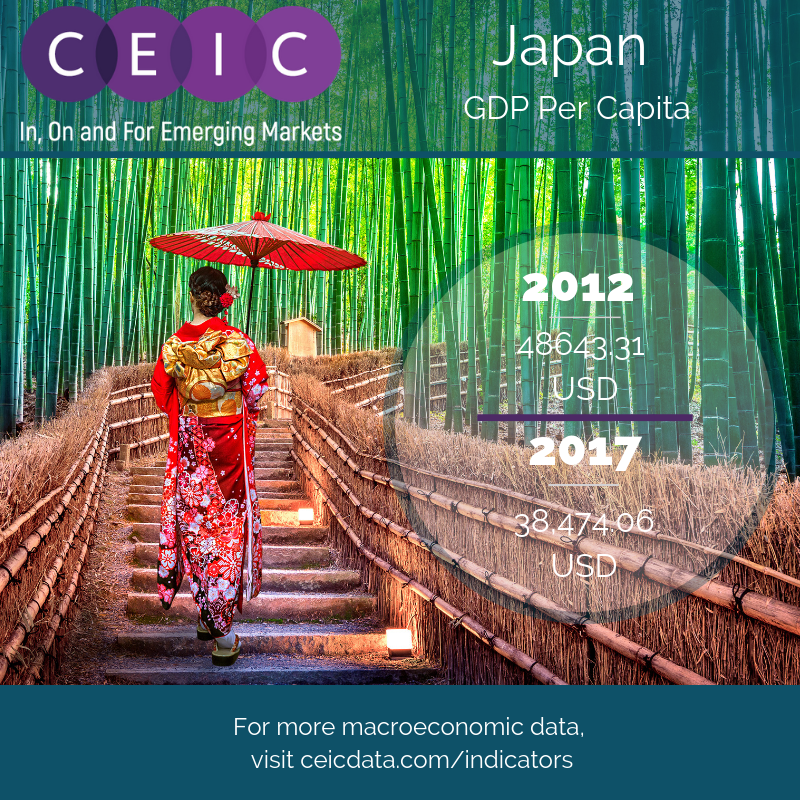 This data was taken from the indicator pages on the CEIC website. More detailed data and analysis can be found in the CEIC Global database - get in touch for a free demo to gain access.
Country
Industry