St Patrick's Day 2017
Today marks the celebration of St Patrick's Day, with many around the world celebrating the occasion regardless of their nationality. To eat a meal at home in Ireland however doesn't cost much more nowadays than it did 10 years ago.
By Alex Cull - Marketing Manager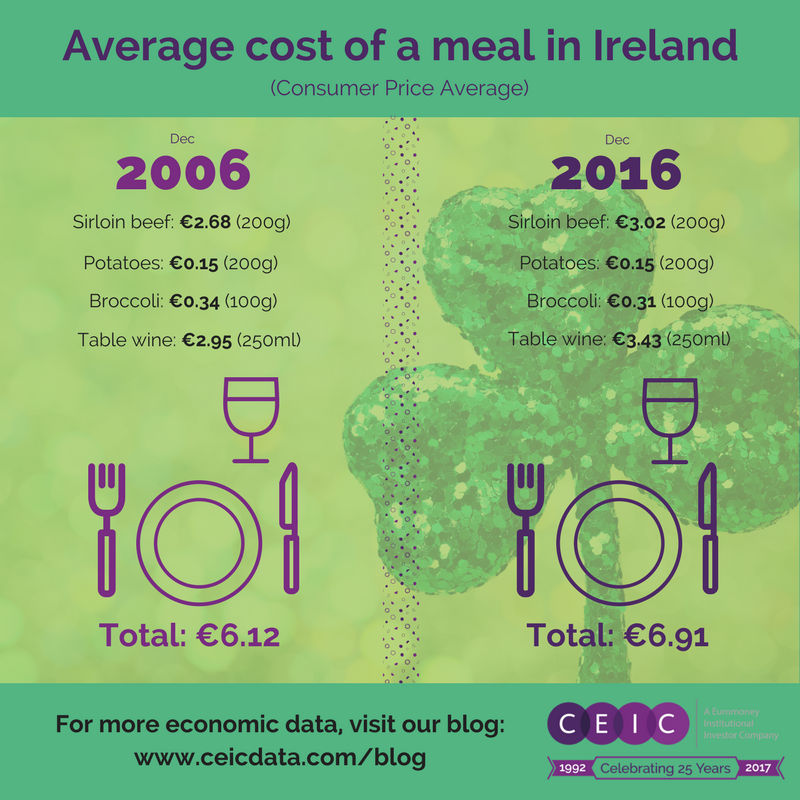 For more economic data like this, check out Ireland in the Global Database on CDMNext. For those who aren't customers, explore ways you can gain access to CEIC Data.
Country
Industry