Industrial entrepreneur confidence in Brazil deteriorates in April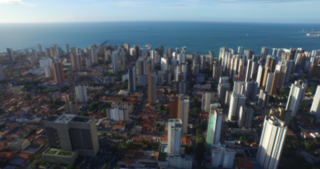 The decline is driven by the deteriorating perceptions of the current economic situation in Brazil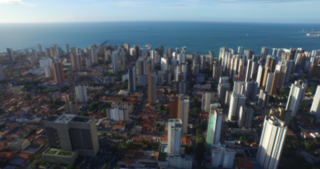 The industrial entrepreneur confidence in Brazil inched down in April to 53.7 points compared to 54.4 in March, according to data released by the National Confederation of Industry. The decline is driven by the deteriorating perceptions of the current economic situation in Brazil, with the corresponding sub-index decreasing to 44.9 points compared to 48.9 in March.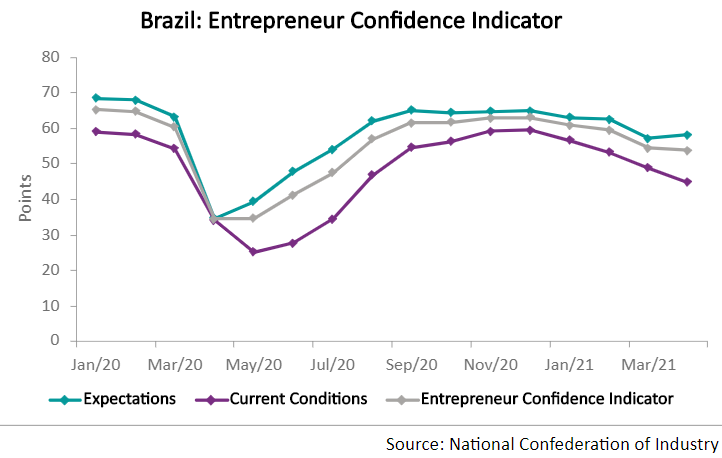 Expectations, on the other hand, recover slightly, increasing to 58.1 points in April compared 57.2 in the previous month.
Further data and analysis on Brazil's economy is available on the CEIC Brazil Economy in a Snapshot – Q1 2021 report.
Country