Indonesia – Steady Growth Prospects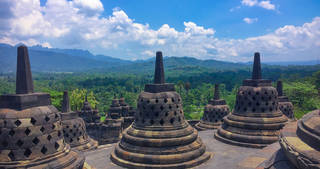 With Indonesia falling behind it's ASEAN counterparts in growth for 2017, the government's focus on fiscal credibility has had an impact on the economy's growth.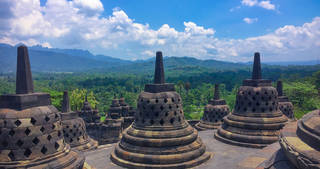 By Georgi Ninov - Research Analyst
The Central Bank of Indonesia estimated that the country's economy would increase at around 5.1 – 5.2% in 2017, close to the real GDP growth for the first quarter of 2017 (5.0%). The country has had one of the steadiest growth rates among developing economies since 2014, with quarterly values staying firmly in the range between 4.7% and 5.2%. This sentiment is also shared by the forecasters, with IMF estimating Indonesia's growth to increase from 5.1% in 2017 to 5.5% in 2022. These estimates are in contrast with Indonesian President Joko Widodo's pledge to push the economy to a 7% increase during his time in office.
Exports have been one of the biggest drivers of economic growth since the beginning of 2017, increasing with 21.1% in Q1 2017 compared to Q1 2016. This was a second quarter in a row with a rise in exports preceded by eight quarters of decrease since Q4 2014. Performance during April and May was also strong, averaging at about 18.9% and expected to be contributing strongly to the GDP growth in the second quarter. Government consumption also rose for the January-March period, albeit more modestly (2.7%). Private consumption is expected to put its weight to GDP growth in 2017 due to relatively low unemployment (5.6% for 2016) and improvement in consumer sentiments (13.8 percentage points annual increase in May).
Indonesia is the biggest economy as well as the most populous member of ASEAN, but the country lagged behind the neighboring Philippines, Malaysia and Vietnam in terms of economic growth at the beginning of 2017. Recently, due to the efforts of the government to improve fiscal credibility, S&P awarded Indonesia an investment grade rating (BBB-) which is expected to significantly boost investment in the coming years. Nevertheless, this rating still ranks worse than Malaysia, the Philippines and Thailand.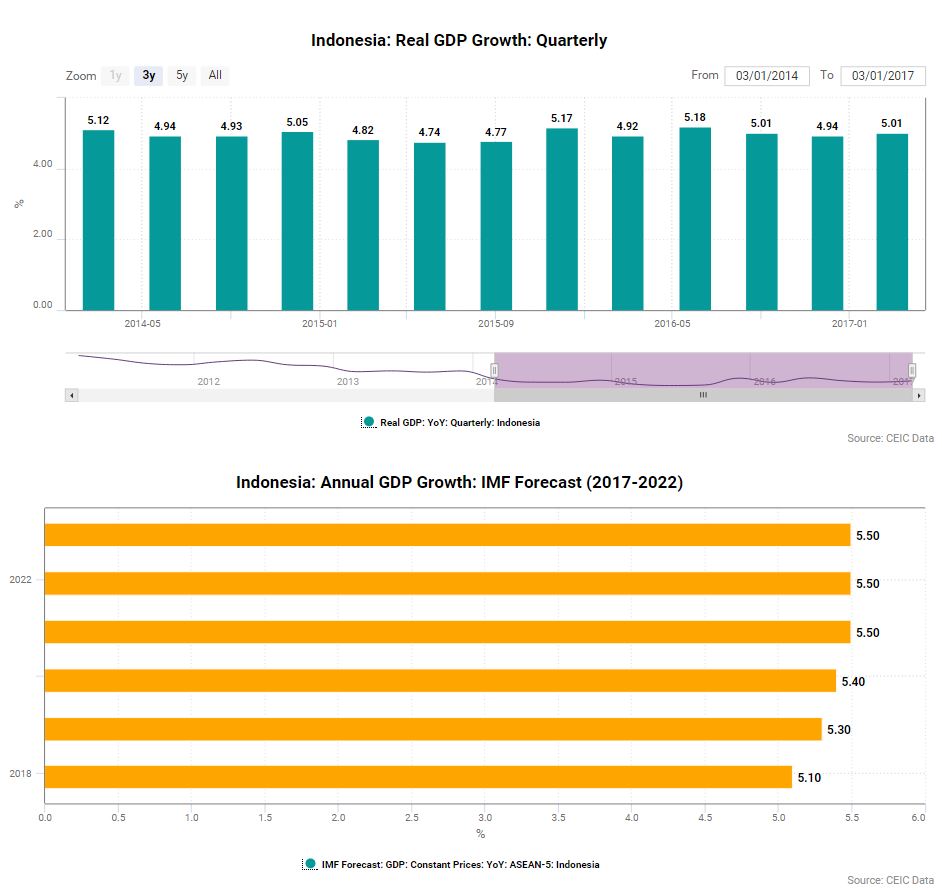 This analysis was created using the Indonesia Premium Database which, for customers, can be accessed via CDMNext. For those who aren't customers, try a 10 day free trial to gain access to CEIC Data. 

Country