India – Exports Grow for 12th Consecutive Month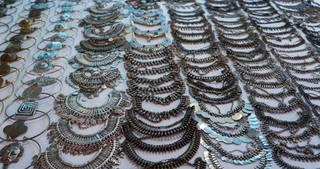 Indian exports grew for a 12th consecutive month in August 2017. The 10.3% increase marks the longest continuous growth of Indian shipments since 2012.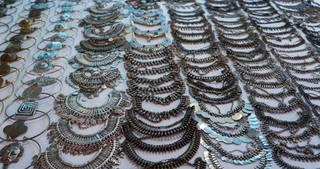 By Georgi Ninov - Research Analyst
Overall exports amounted to 23.8bn USD compared to 21.6bn in August 2016. The month-over-month increase was also positive, equaling to 19.1%. Imports, however, rose stronger, at 21% annually, thus widening the country's trade deficit.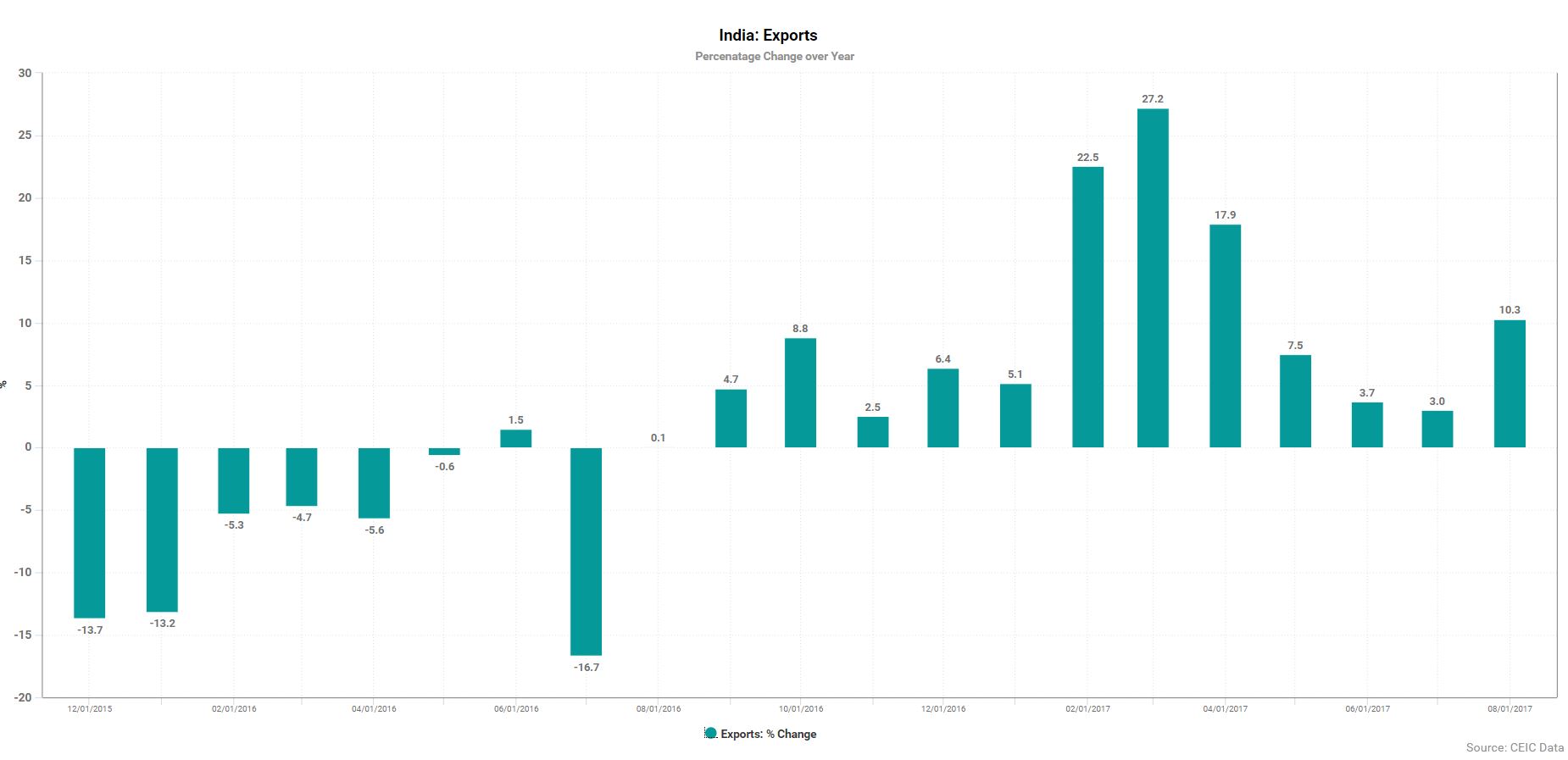 The major export commodities that registered a rise in August were oil and petroleum products (36.5%), drug formulations and biologicals (6.6%), iron and steel (35.3%) and marine products (28.1%). The steel industry in India has been surging in the past few years and a worldwide increase in the demand of steel explains this performance. On the other hand, exports of precious stones (-11%) and gold (-90.6%) saw a marked decrease.
USA continues to be India's largest trade partner in terms of exports and in August the value of shipments amounted to 3.8bn USD or around 16% of the total. UAE (2bn), China (943mn), Hong Kong (844mn) and UK (785mn) form the top five Indian export partners. Among these the biggest annual increase is to be noted in Chinese exports (66.2%), while UAE and Hong Kong marked a decline with -18.1% and -21.4% respectively.
The importance of petroleum products is mirrored on the import side as well with a growth of 12.3% in crude petroleum imports and 22.9% in other petroleum products. India has undertaken a policy of expanding its oil basket and recently, the country received its first shipment of oil (1.6mn barrels) from the United States. Non-oil imports amounted to 27.7bn USD and registered an overall growth of 23.1%. Among the major non-oil commodities, increases were noted in gold (68.8%), precious stones (30.8%) and electric machinery (21.7%).
This analysis was undertaken using the India Premium Database, which you can gain access to via CDMNext if you are a customer. Otherwise, try a 10 day free trial to gain access to CEIC Data.

Country