India: Real Gross Domestic Product 2013-18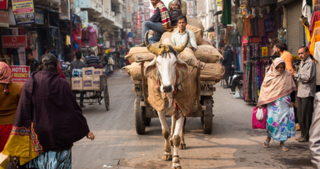 India's Real Gross Domestic Product has increased by 766,560.91M USD in the past five years. In 2013, the country's real GDP stood at 1,862,981.30 M USD. When compared to 2017, that figure moved to 2,466,177.04 M USD. As of March 2018, India's Real Gross Domestic Product stands at 2,629,542.21 M USD, which represents a 6%+ increase from the year before, only three months into 2018.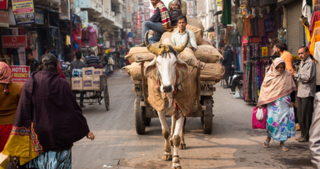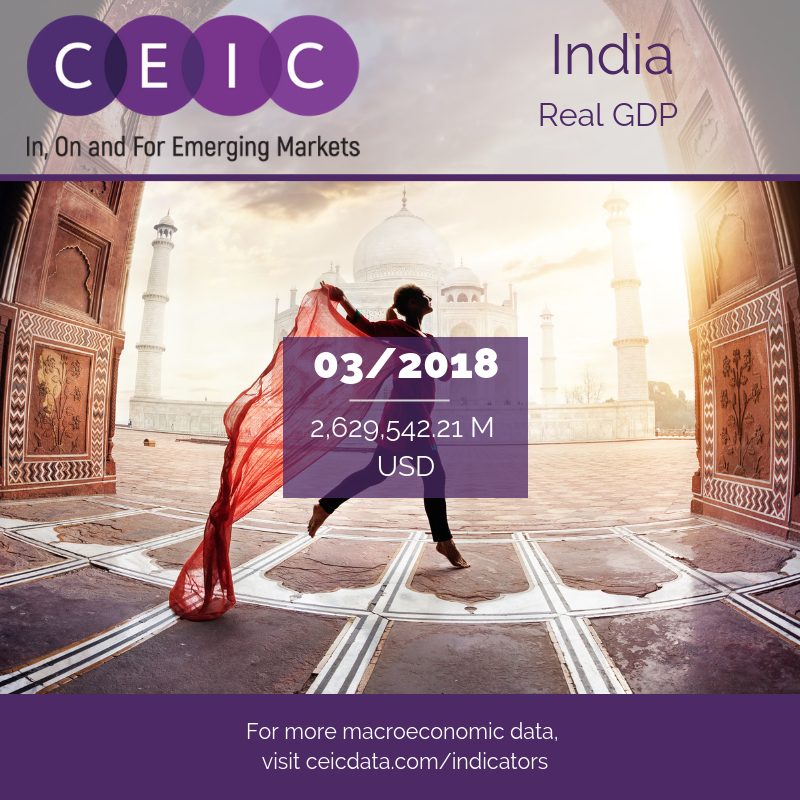 This data was taken from the indicator pages on the CEIC website. More detailed data and analysis can be found in the CEIC Global database - get in touch for a free demo to gain access.
Country
Industry