India: Proposed Industrial Investment 2018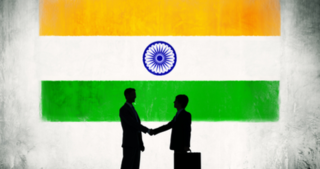 January 2018, India's proposed industrial investment stood at 217,980 INR mn, fluctuating between then and the end of September 2018. By the end of February, this had moved to 643,910 INR mn and down again to 379,080 INR mn March and 170,150 INR mn in April. May saw an upturn, coming in at 490,430 INR mn, continuing into June at 662,490 INR mn. There was a dip in July at 130,720 INR mn, before increasing again to 321,260 INR mn (August) and 406,940 INR mn (September).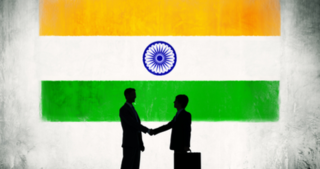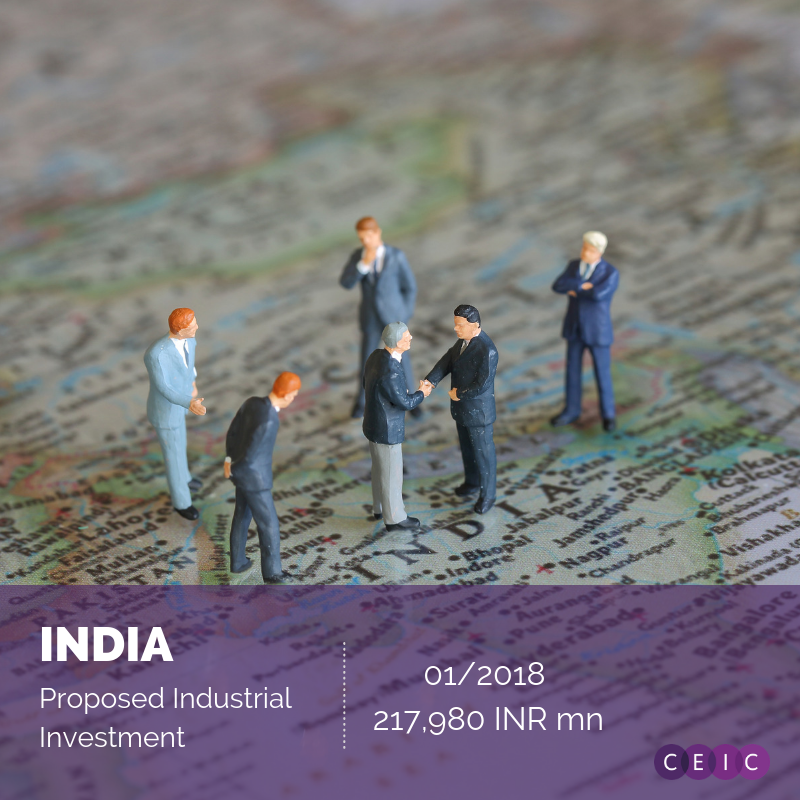 This data was taken from the indicator pages on the CEIC website. More detailed data and analysis can be found in the CEIC Global database - get in touch for a free demo to gain access.
Country