India Pharmaceutical Sector – Small Growth in Sales during FY 2016-17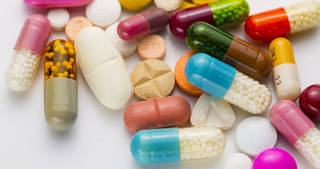 India is ranked as the third largest pharmaceutical industry in the world by volume. Their slow growth during FY 2016 - 2017 however has thrown a shadow of doubt over their anticipated fast development.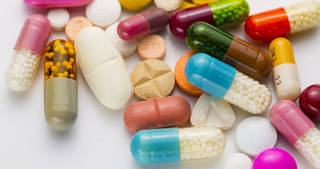 By Georgi Ninov - Research Analyst
An analysis of 38 leading Indian pharmaceutical companies shows that their net sales increased only marginally during fiscal year 2016-17 – around 2.8% compared to 18.5% in the previous fiscal year – with some of the major companies, like Cipla, Dr Reddys Laboratories and Cadila Healthcare recording a decrease in sales.
These numbers cast a shadow of doubt over the anticipated fast development of the Indian pharmaceutical sector which currently ranks as third largest in terms of volume and fourteenth in terms of value worldwide. The pharmaceutical industry was expected to grow at a rate of about 15% until 2020 which would push it among the ten largest markets by value in the world.
In FY 2016-17 Lupin was the best performer among Indian firms with net sales amounting to 130.6bn INR, followed by Cipla (109.7bn), Dr Reddys Laboratories (97bn) and Glenmark Pharmaceuticals (80.7bn). Glenmark Pharmaceuticals also scored the biggest annual increase among the big companies, growing at 32% while Lupin followed with 15.8%.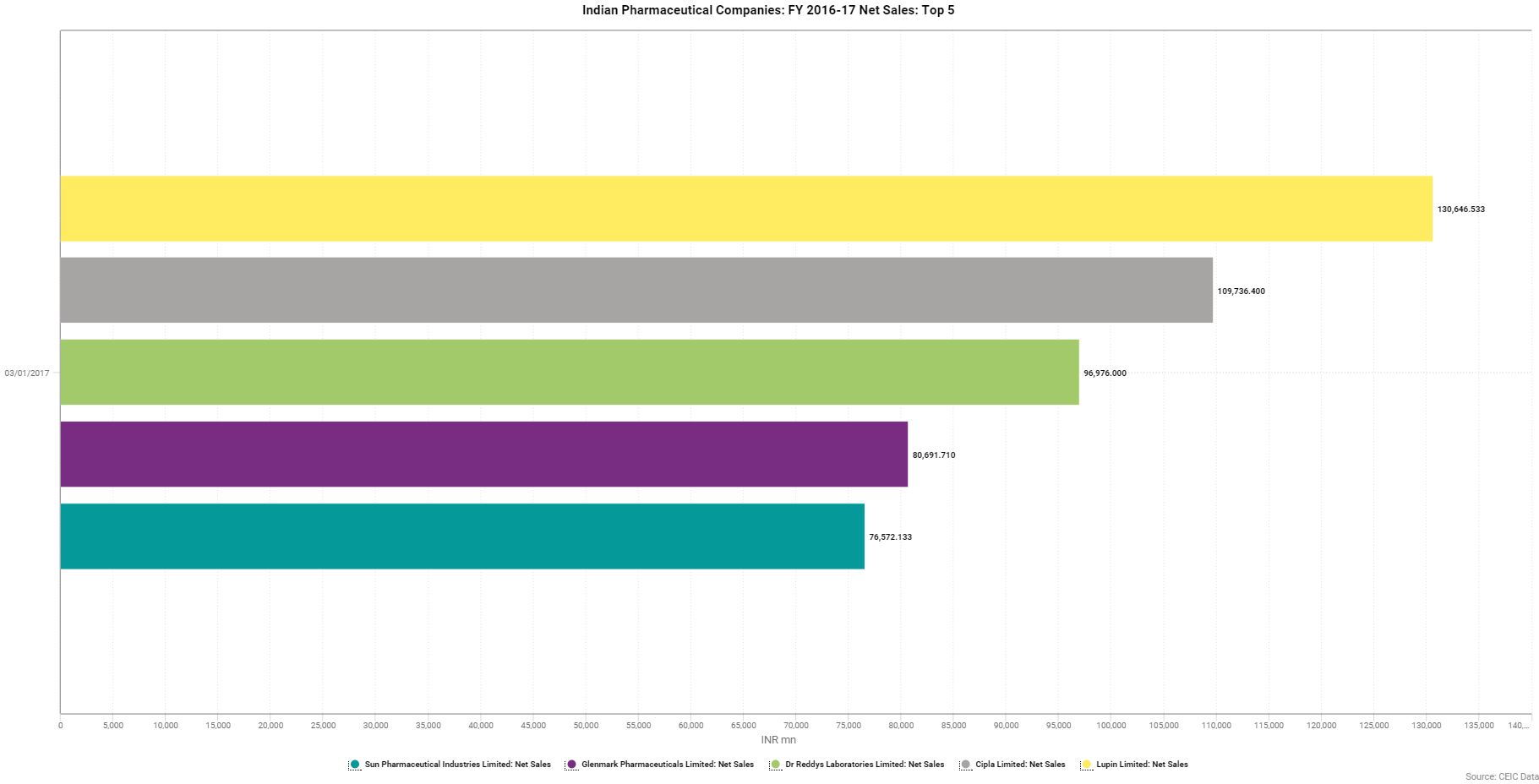 Since 2010, foreign direct investment in the pharmaceutical sector has been high and in 2016 it amounted to 72.9bn INR – an 81% increase compared to the previous year. The government of India has also been active in developing the sector launching initiatives such as "Pharma Vision 2020" – aimed at boosting investment in the sector.
This analysis was created from the India Premium Database. For more analysis, check out the data in CDMNext or, for those who aren't customers, try a free trial to gain access to CEIC Data.

Country