India's Game-changing Tax Reform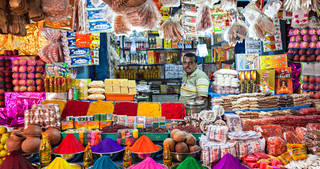 India is set to introduce the Goods and Services Tax (GST) which will cover most of the current indirect taxes in the country such as VAT, central excise, service, and CST (basic customs duty will continue to be charged).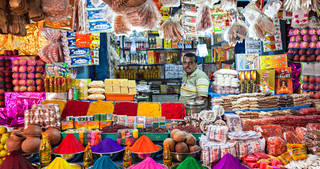 By Georgi Ninov - Research Analyst
The new tax aims to unify the Indian market, since currently regulations vary greatly between states and sectors. The biggest reform in India's indirect tax structure in the last 25 years has an implementation target of July 2017 but an exact date is yet to be confirmed.
Indian government hopes that introducing GST will help facilitate the process of tax collecting and reduce corruption and bureaucracy in the process of collecting.
GST is expected to have a positive effect on Indian exports that have been deteriorating for the last 3 years. Currently, the multiple tax system leads to discrepancies in the allocation of resources across states. Moreover, due to these and other inefficiencies (such as for example corruption) producers rarely are able to receive full tax offsets. GST might be able to fix these issues and increase exports and accelerate economic growth.
Since the GST is consumption based and not production based tax it will be collected in the states where goods and services are actually consumed. This will give a chance to underperforming states to receive more funds and be more competitive. The government hopes that by evening out the large discrepancies of tax collection between the states, the standard of living in the poorer states will be improved.
The tax reform is also expected to boost the automobile sector. Taxes of vehicles are expected to decrease from 30-40% now to 15-20% after implementation. Chinese government adopted similar measures in the last quarter of 2015, waiving half of the 10% purchase tax on small cars. This policy had remarkable effect on the world's biggest auto market which saw a 14% growth in sales and 15% growth in production in 2016.
Durable goods are also expected to decrease in prices which would lead to higher consumption. However, services would become more expensive.

For more information of the India GST, check out the insight in CDMNext. For those who aren't customers, check out the India Premium database and explore the several ways you can gain access to CEIC Data.
Country