India: With GST in Action, Stock Indices Rise, Effects Felt on Prices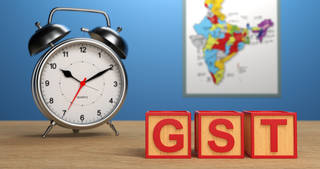 After 17 years, India has finally introduced it's Goods and Services tax (GST) which aims to unify the system of indirect taxes which up to now has varied greatly among states. Research Analyst Georgi Ninov looks at the effects the GST has instantly had on the market and the Indian economy.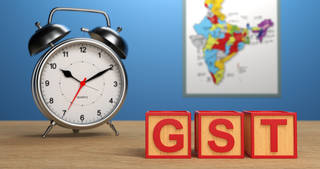 By Georgi Ninov - Research Analyst
The long-awaited Goods and Services Tax (GST) was introduced in India on July 1st and its impact was immediately felt on the Indian stock market. The Bombay Stock Exchange Index, Sensex, rose by 300 points on July 3rd relieving the fear of a difficult transition of GST. The BSE Auto Index performed even stronger, increasing by 310 points while durables went up by 101 points. In addition to this, the National Stock Exchange Index, Nifty 50, jumped by 95 points.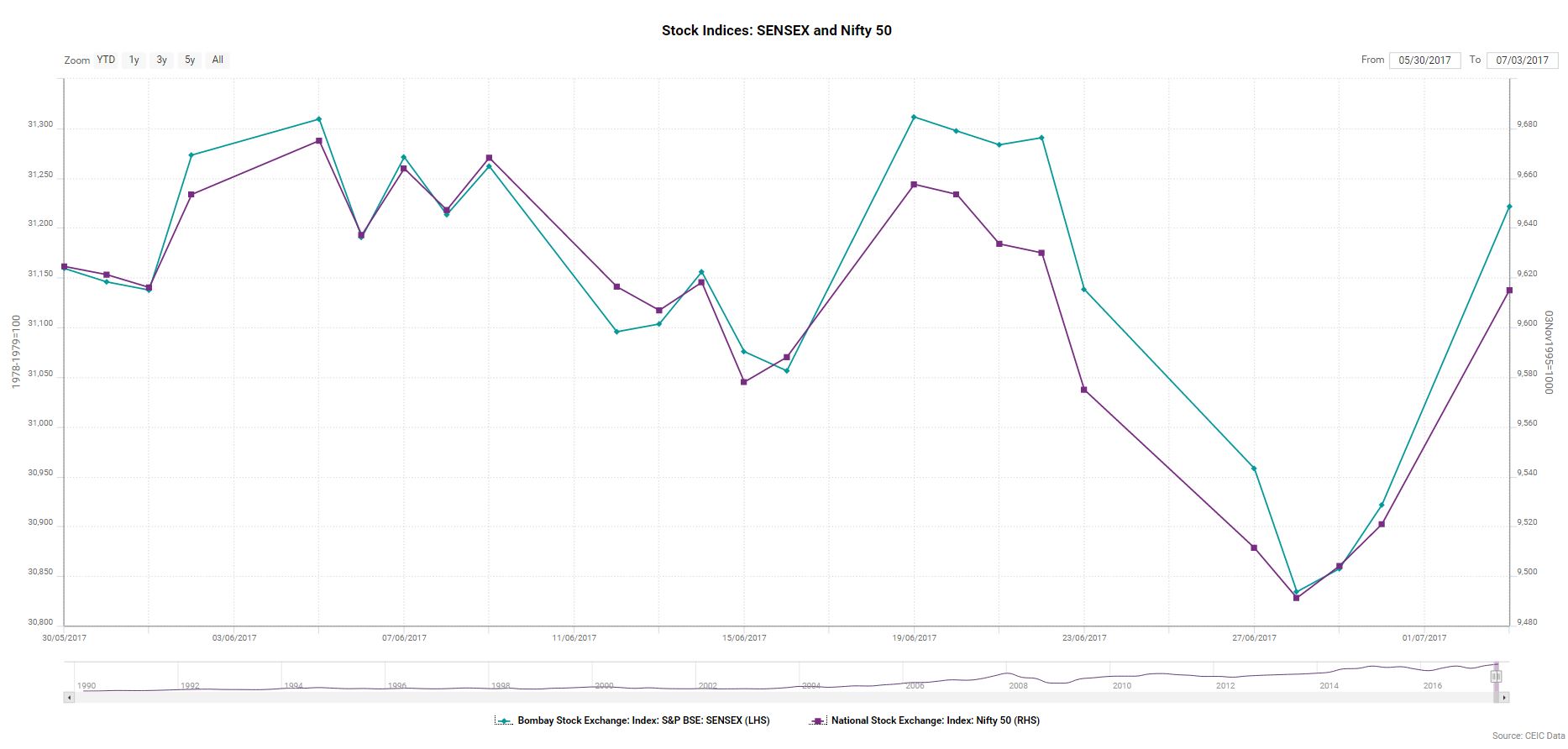 Meanwhile, the effect of GST has already been felt in different markets. The automobile sector, which was expected to benefit greatly from the new tax system, saw a decrease of prices of both two and four-wheelers. The luxury vehicles are the ones where the price reduction is mostly visible, with many models (including Mercedes-Benz, Audi, Ford and BMW) becoming 5-10% cheaper. Prices of Apple products (iPhones, iPads and Macs) also decreased and it is likely that competitors would also go for a similar approach in the coming days. On the other hand, prices of services increased as expected, as the tax under GST is higher at about 3%.
The GST was in the works for about 17 years and is considered to be the biggest tax reform in India since the country's independence in 1947. Its goal is to unify the market by simplifying the system of indirect taxes that can vary greatly among states. GST covers most of the indirect taxes such as VAT, central excise, service and CST. Some criticism about the idea comes from concerns that while some luxury goods would become cheaper, the costs of daily products might rise, thus affecting the poorer social classes.
GST implementation is another big event in the Indian economy during the past 12 months after the demonetization in November. While initial prognosis considering the latter were enthusiastic, GDP growth during the January-March quarter slowed down which raises concerns whether the Indian economy would continue its forecasted expansion for fiscal year 2017-18. Although serious inflationary pressures are not expected, fears are expressed about a possible disruption of supply chains – at least in the short term - since logistics and distribution will be subjected to new rules.
This analysis was created using the India Premium database which can be accessed by CDMNext. For those who aren't customer, try a 10 day free trial to gain access to CEIC Data.

Country